Cooper's eviction moratorium canceled. First Stop? That big house on Blount Street.
Republicans control North Carolina's Council of State.  For months now,  the GOP-controlled council and legislature have allowed Governor Cooper to roll all over (and basically ignore) them.  This week, however, it appears the GOPers on the Council of State grew spines (and perhaps a pair):
Gov. Roy Cooper announced Tuesday that North Carolina's evictions moratorium will end July 1.

According to Cooper, Republican members of the Council of State rejected a one-month extension, which would have aligned with the national CDC evictions moratorium through July 31

The Supreme Court voted later Tuesday night to leave the pandemic-inspired nationwide ban on evictions in place until July 31. North Carolina must abide by the CDC's rules.

"It's disappointing to see Council of State Members revoke eviction protections for people still struggling to stay in their homes," Cooper said earlier. "Many North Carolinians still need help and we will work to make sure landlords abide by the CDC evictions moratorium and that tenants can access rent and utility assistance from counties and the state HOPE program." […]
Assistance?  You mean that Monopoly money sent down from DC?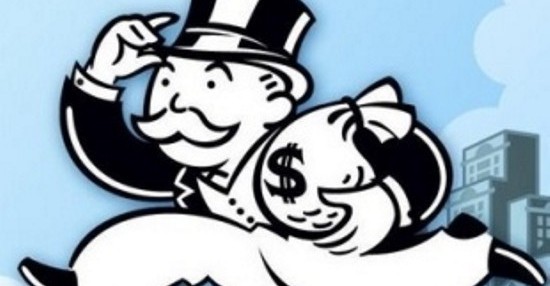 Much of the economic distress our state has seen can be attributed to the draconian, highly-unreasonable lockdown Cooper subjected us to while many other states were reopening and recovering. In other words, he's blocking evictions to try and keep the mess he made from getting BIGGER.
MORE:
[…] Under the Emergency Management Act, the governor has requested the concurrence of the Council of State for each extension of the eviction moratorium. On Monday, the governor requested that the Council of State approve extending the moratorium through July, in line with the CDC evictions moratorium.

The extension would have also given tenants notice that the moratorium would be lifted at the end of July.

Last fall, Cooper created the HOPE Program using federal funds to provide rent and utility assistance to people struggling during the pandemic providing $132 million in assistance to landlords and utilities on behalf of more than 37,000 tenants. You may qualify if you make 80% of the area's median income. For the Charlotte metro area, that's about $62,000. The HOPE Program opened a new eligibility period this spring and is currently accepting applicants. You can apply even if you got money during the first round.

Several counties are also delivering Emergency Rental Assistance through local programs, and their information may be found at the HOPE website. The state evictions moratorium had protected HOPE awardees from eviction. The Council of State decision means that people awarded HOPE funds may be at risk of eviction until checks are processed, an average currently of about 14 days.[…]
Democrats will do their darnedest to paint this as cruel and heartless.  While Cooper is alleged to be saving people who have lost income, he is causing others (landlords and rental property owners) to lose income. Some of these tenants have not paid rent in over a year.   We've got "Help Wanted" signs sprouting across the landscape while mobs of people are signing up for Roy and Joe's "assistance."  (It's much more fun to control people and their lives, eh guys?)   Economic downturns and distress are for liberals what mud is to pigs.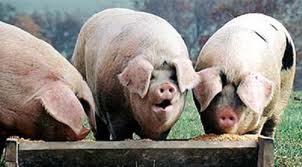 DC is out of control.  The only way we are going to get things under control is by working at the state level.