Common Core: Dr. June, DPI centralizing & expanding collection of student data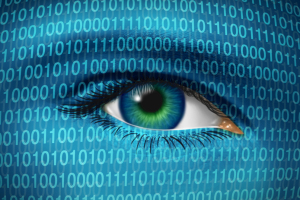 While North Carolina's mainstream media was on its extended Labor Day vacation, The Heartland Institute decided to pick up the slack and do a little reporting about what's happening within our fair state's public education system:
This year, all North Carolina public schools will feed a vast amount of student information such as grades, classes, discipline problems, and test scores into one online system.

International education giant Pearson, Inc. bought North Carolina's previous student data system, NCWISE, in 2010 and phased it out. North Carolina chose to switch to Pearson's PowerSchool in one year to save money. PowerSchool has never been used by an entire state before—only in several school districts.

Although he did not respond to an interview request, Philip Price, chief of technology for the N.C. Department of Public Instruction (NCDPI) called the transition, "huge." Price's 30 page technology plan" outlines a "mammoth" "remodeling of public education" required by federal Race to the Top (RTT) mandates, merging the state's previous systems into one online data collection and sharing system.
The state's top Common Core critic is expressing some concern about this development:
"While I am encouraged with how DPI enhanced what NCWISE once provided our state, we have yet to see what PowerSchool actually brings to our students," said Lt. Gov. Dan Forest. "PowerSchool, which has been developed for the last three years, is just being rolled out now.  I will keep careful watch over the implementation of PowerSchool and ensure that no inappropriate student data is shared in a public domain."
The good folks over at John Locke are sharing Lt. Dan's concerns:
Data Collection Concerns
"We're on our third iteration of data collection systems in North Carolina since the late '90s, and it has never been clear what information the state is collecting," said Terry Stoops, education director at the John Locke Foundation.   

While navigating North Carolina's PowerSchool portal, Stoops found fields for collecting health data including "medications" and "immunizations" as well as student vehicle descriptions. 

"It's clear they're collecting more than demographic and student performance data and this is a problem for me," he said. "Parents won't know what data is being collected on their children."

The NCDPI webpage dedicated to PowerSchool contains reporting templates that include models for "Extract oral Health Data" and students who have and have not opted out of releasing information to military recruiters.  The Reporting Hub Report Master List contains 22 pages of data fields including "Career Development Option(s)", and 11 fields relating to "Incident."
Wow. Student vehicle descriptions?  Immunizations?  Clearly, that's what we need to be focusing on in our efforts to keep up with the Chinese.  MORE:
One Database For Everyone
The state's RTT-driven data unification project aggregates eight different school information programs into one called "Home Base," which is a subset of PowerSchool. Home Base combines North Carolina's Student Information Systems, or state databases, and the Instructional Improvement System, a "standards aligned" tool that includes lesson plans, assessment and data analysis.

"PowerSchool replaces the state's outdated student information system with a robust information system to meet the contemporary needs of teachers, principals, parents and students," said Pearson spokeswoman Susan Aspey. "It will offer immediate benefits to teachers, principals, parents and students by using better technology tools to support their work and to improve student learning, all in support of North Carolina's READY initiative." 

According to a PowerPoint from NCDPI, Home Base will improve teacher efficiency by connecting grade books, lessons, instructional resources and tests, provide parents access to student grades and assignments, and give "ongoing" data, results, and recommendations to students and teachers. 

Calculating Costs
North Carolina received a $400 million federal RttT grant in 2010. Of that, $140 million was allocated for on "a multitude of technology projects, initiatives, and work efforts." But it's not clear from the grant, or from state budgets, whether the PowerSchool switch received federal funding.

"Pearson seems to be taking over education in North Carolina," Stoops said. "Usually, for contracts of this size, there would be a Request for Proposal (RFP), but I don't remember seeing one in any of the reports I've read. RFPs basically allow companies to bid for a government project. Stoops does recall looking at contracts with Pearson for $11.9 million and for $13.5 million, without attached RFP's, however.

NCDPI's current RttT budget summary shows, "Technology Infrastructure" funded at $34,639,376 and the "Instructional Improvement System" (IIS) at $25,008,281. Zero funds are allocated for local districts under these programs.

Currently Home Base is free to users. By March 2014, however, districts will have to pay $4 per student for components such as Schoolnet (instructional tools and assessment), Truenorthlogic (teacher training) and Open Class (teacher material sharing).

What Data They're Collecting
Lindalyn Kakadelis, director of the North Carolina Education Alliance, sees the RTT-required data collection as connected with Common Core education standards. Both were required for North Carolina to receive an RTT grant.

A principal concern of hers is CEDARS (Common Education Data Analysis and Reporting System).  According to the NCDPI, CEDARS is North Carolina's PreK-13 State Longitudinal Data System that incorporates financial systems, teacher licensure, federally required data reporting, student information from PowerSchool, testing data and student transcripts.

One Power Point presentation on the NCDPI website contains screen shots of several modules available for teacher use through Home Base that including disciplinary incidents and detailed academic records to indicate each students' "strengths & weaknesses" against each Common Core standard.

"Although PowerSchool collects student data as part of the normal operation of a student information system, North Carolina's local school districts own their student data," Aspey said. "NCDPI and local school districts use this data for many purposes, including budget development, allocation of resources to local schools, and state and federal reporting requirements."