City of Charlotte seeking legal advice on same-sex benefits for city workers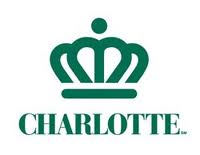 In the wake of the overwhelming approval last week of the marriage amendment to the state constitution, the Democrat-dominated Charlotte City Council is taking it slow and cautious on benefits for city employees in same-sex relationships:
The Charlotte City Council appeared concerned with offering benefits to same-sex partners during a budget meeting Wednesday, voting 9-2 to seek an opinion from the N.C. Attorney General as to whether that would be legal after the passage of Amendment One.

City Manager Curt Walton recommended on May 9 that the city begin offering the benefits, which he said is critical for recruitment and employee morale.

The day before his formal proposal, state voters approved an amendment to the N.C. Constitution that makes a marriage between a man and a woman as the only union the state recognizes.

City Attorney Bob Hagemann said he doesn't know whether N.C. municipalities will be able to offer benefits for same-sex partners, and said the issue will likely be decided by the state Supreme Court. (Domestic-partner benefits are already offered by nine local governments across the state, including Mecklenburg, Durham and Orange counties and the cities of Durham, Chapel Hill and Asheville.)

"I'm not comfortable being sued," said Democrat Michael Barnes.

Mayor Pro Tem Patrick Cannon, a Democrat, also said he was concerned about the city being sued. He suggested the issue should have been sent to a council committee first to be discussed.

It's unclear how council will act when it makes a final vote on the budget June 11. Hagemann told them it's unlikely the attorney general will offer an opinion by then, meaning council could take a vote without clear guidance.

Democrats LaWana Mayfield, the council's first openly gay member, and Patsy Kinsey, who has lobbied for same-sex benefits, voted against asking for an opinion. They appear to want to move forward with offering benefits.

Walton's plan is for the same-sex benefits to begin in January. He has estimated it would cost $150,000 a year.

The discussion over the benefits dominated Wednesday's budget debate, eclipsing a planned discussion over the operating budget and Walton's $926 million capital plan, which would be funded with an 8 percent property tax hike.
Mecklenburg County commissioner Bill James recently offered public criticism of same-sex benefits for county employees, suggesting that the policy violates existing law and runs afoul of the newly approved constitutional amendment.
I hate to open this can of worms, but here goes:   What do you think, Mayor McCrory?