Ch-Ch-Ch-Changes in the NC House
You won't have Darren Jackson to kick around anymore.  The minority leader WON on November 3,  but has apparently had enough of life on the front row of the left side of the chamber:
The leader of North Carolina's state House Democrats said on Friday he won't seek reelection to the post for the upcoming session.

Wake County Rep. Darren Jackson has served as minority leader for the past four years. But he said disappointing election results in his chamber for the Democrats and life changes contributed to his decision to step aside.

"There's going to be a push in my caucus for changes, and I can and do understand that," Jackson said in an interview.

The 50-year-old attorney also mentioned that he's going to be a grandfather for the first time.

In a separate interview last week, Jackson wasn't ready to reveal his future plans. Jackson said he told a few people Thursday about his decision, first reported by NBC affiliate WRAL.

The House Democrats elected this month will meet to choose a new slate of leaders for the two-year session beginning in January. Current House Democratic Caucus deputy leader Robert Reives of Chatham County told WRAL he'll be a candidate for minority leader.
Even though he was WRONG on the issues,  we still liked the guy.  He scored a few brownie points by giving this site a shout-out during a televised press conference three years ago.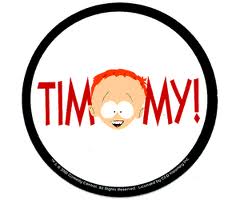 House Republicans are expected to announce their leadership for the upcoming session this afternoon.  Insiders tell us that — other than the elevation of Destin Hall to the Rules chairmanship — there will be little change from last session.