Ch-Ch-Ch-Changes (at the top of the NCGOP)
It appears that at least one of the top two party offices will have a new face holding it after this year's convention.  We've got it on pretty good authority that vice-chairman Miriam Chu will not be seeking re-election to her post.
Chu is credited with leading the literal (and figurative) clean-up efforts at NCGOP HQ in the wake of the Robin Hayes-Dallas Woodhouse fiasco.  The party website has been revamped to be more transparent and user friendly.  A number of "problem children" on staff have, um, gone away during Chu's tenure.
One VC candidate we've heard about is Richmond County Republican Joshua Flores.  Flores ran for the state House in 2018, but his campaign was derailed by a  brush with the law.  (We were particularly amused by the reported $114 purchase of pants from some place called "Chubbies."). The matter was, according to local media reports, settled via a plea to one misdemeanor count of larceny and one misdemeanor county of financial card fraud.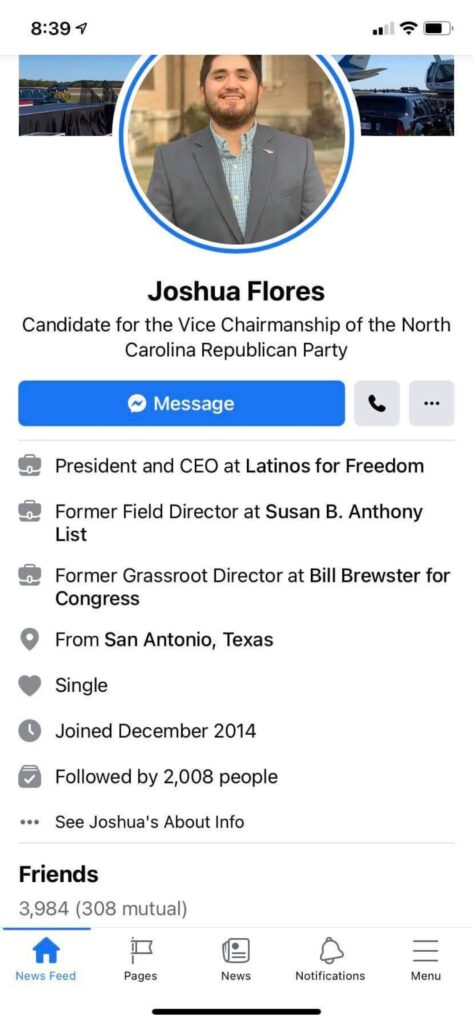 Another VC candidate we're hearing about is longtime party activist Susan Mills from Cumberland County.  Mills has held a number of local, regional, and state GOP offices over the years and is quite well-known.