Can we call it a 'Comeback'?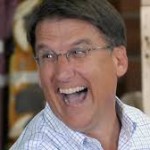 Former Gov. Pat McCrory has been here and there criticizing the media — and other folks in Raleigh he feels let him down — to anyone who will listen.  It's been mostly behind the scenes.  Until NOW.  Look at what popped up on Twitter: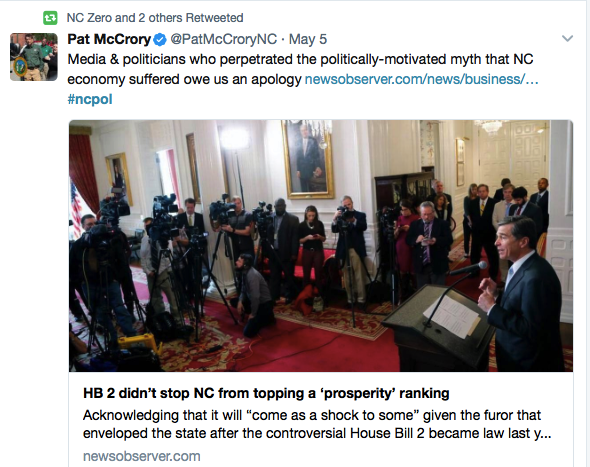 Where was this fight when he was in office?  I agree with the man on this front.  All of these driveby media and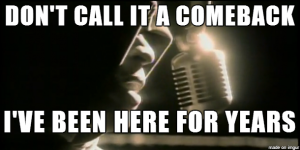 leftist politico d-bags spent months and months screaming about how North Carolina's economy was tanking.  Now, after their mission has been accomplished (McCrory gone, Cooper in), they're running stories about how great things are.  What a pack of crap-weasels. 
Is McCrory stepping out like this on social media — taking shots at old foes — a signal of his 2020 intentions?  The political rumor mill has been hot and heavy about an attempted McCrory comeback that year.  I've heard from all kinds of political players from Murphy to Manteo who have been getting felt out about a potential McCrory comeback.
With Dan Forest, Thom Tillis, and Richard Hudson already seriously being talked about for the 2020 gubernatorial primary, THAT race is setting itself up to be quite the blockbuster.