BUSTED! Currituck pol gets tangled up with solar goons, earns censure, rebuke from colleagues
It's mighty, mighty delicious when a politician gets caught with his / her hand in the cookie jar.  It apparently happened THIS TIME in Currituck County — in the state's upper northeast:
The Currituck County Board of Commissioners took the unusual step of censuring one of its members during its regular meeting Monday night.

The board voted 5-2 to approve a resolution censuring Commissioner Owen Etheridge for his vote in favor of lifting the county's moratorium on solar farms. That 4-3 vote took place during the board's Jan. 22 meeting.

"He should not have voted," Commissioner Kitty Etheridge said Tuesday. "If he'd recused himself, we wouldn't be going through this," she added. "It's that simple."

Under state law, a county commissioner may not vote on a zoning map or text amendment where "the outcome is reasonably likely to have a direct, substantial and readily identifiable financial impact on the member," County Attorney Ike McRee reiterated several times during Monday's meeting.

According to the resolution to censure Owen Etheridge, it was reasonably likely that he stood to benefit from the decision to lift the moratorium, as he and family members own property that a solar array company is interested in leasing.

Board members began considering the censure during recent ethics training classes at the University of North Carolina at Chapel Hill's School of Government, Commissioner Bob White said.

While board members were in Chapel Hill attending the classes, they learned that 10 days after the moratorium was lifted, the county's planning board received a pre-application request from Sun Energy, proposing a solar energy farm on land in Shawboro owned by Owen Etheridge and others.

"It just popped out at us, that there was a very serious, real issue here," White said. "It's incumbent on ourselves to come clean." […] 
The whole mess over the Steinburg Invitational was probably an eye-opening educational experience for them as well.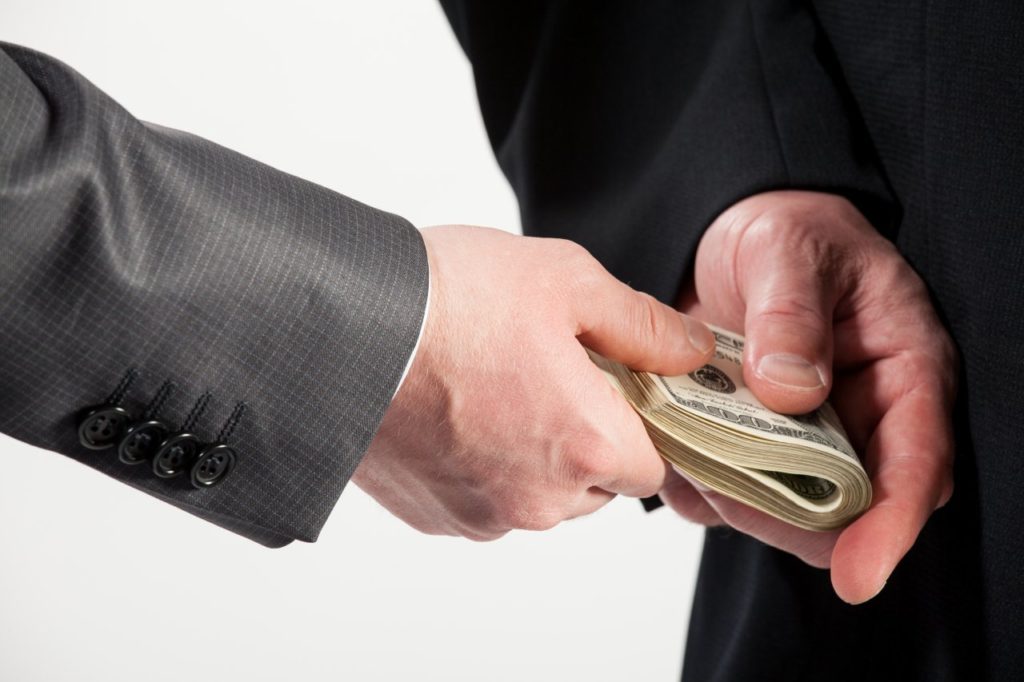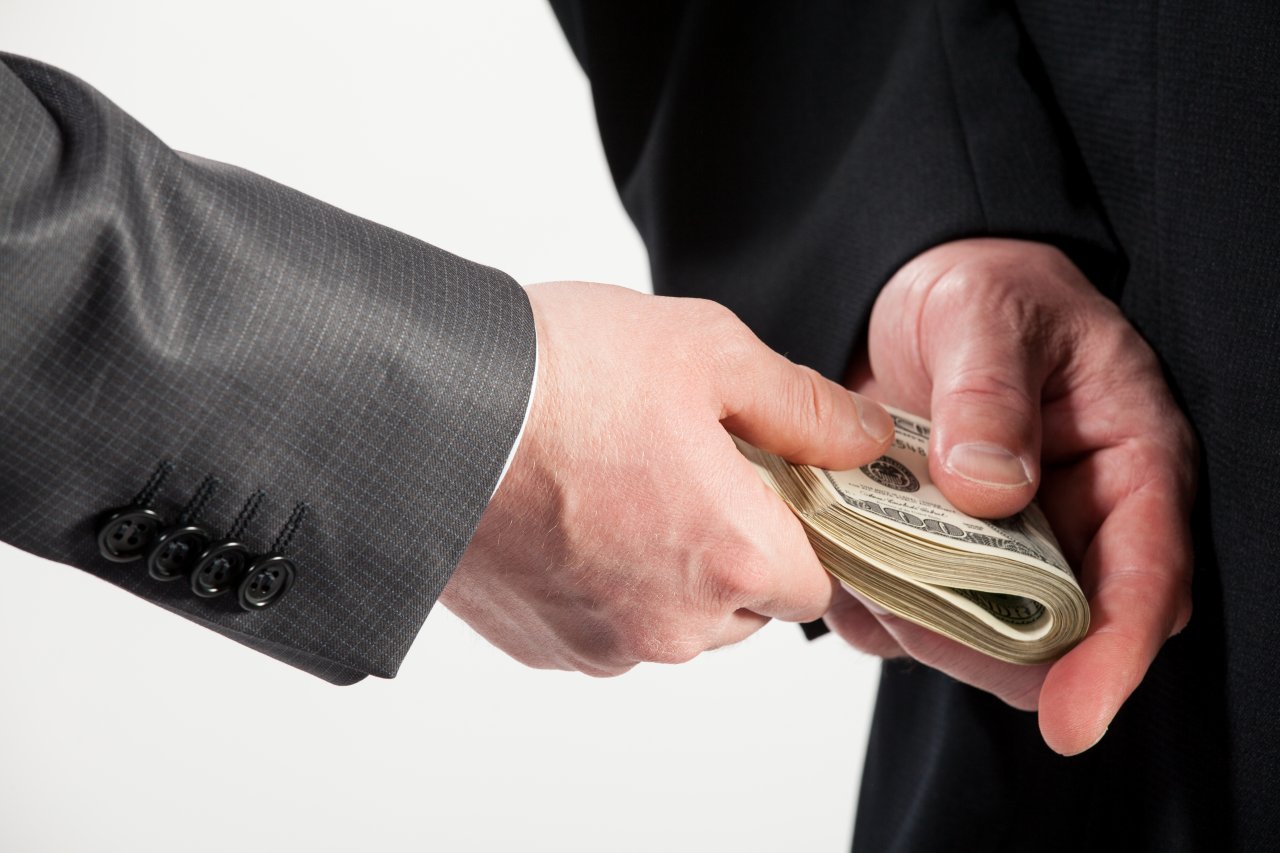 I know we have more than a few lawyers out there reading us on a daily basis.  Could this fall under any state or federal public corruption statutes? 
MORE:
[…] "The optics are terrible," [White]  added.

Board members looked to McRee for guidance, but the final decision to vote on a resolution to censure Owen Etheridge came from the board.

"It's pretty terrible to have to do that," White said, adding that he'd lost sleep over the decision. The resolution has no teeth, he added, but is a public rebuke.

Commissioner Kitty Etheridge made the motion to approve the resolution to censure Owen Etheridge during Monday's meeting. Owen Etheridge and fellow board member Kevin McCord voted against it.[…]
So, he gets to vote on the resolution censuring him for voting on a previous motion that could very well have resulted in a financial windfall for him and his family?   THAT is rich.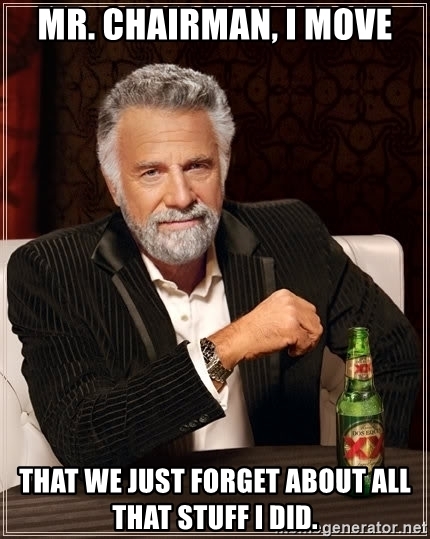 MORE:
[…] During the Jan. 22 meeting, when lifting the moratorium was approved, the county attorney was asked to review the parameters that would allow a commissioner to be excused from voting.

McRee went over the laws relating to zoning matters, and said each commissioner needed to decide if a disclosure was necessary, and the board would determine if a member should be excluded from voting.

Mary Etheridge said her family had been contacted by a solar company years ago, but the family had no interest in leasing any land.

Owen Etheridge said his family has had discussions with solar companies about opportunities, but nothing was concrete. Those conversations were held in 2015, he said.

Neither Etheridge asked to be excused from voting. The two are related by marriage. Kitty Etheridge does not have a financial interest in the property.[…]
Related by marriage?  If they are husband and wife, she DOES have an interest.  As in-laws, there is a possibility there is  no shared financial interest.
MORE:

[…] Currituck County banned new solar farms in January 2017 to give county officials time to revise the unified development ordinance before giving the go-ahead to new solar energy facilities.

Although commissioners OK'd lifting the ban Jan. 22 of this year, further amendments were made to the ordinance regarding size limits, landscaping and decommissioning plans.

The board voted March 4 to approve the revisions, essentially voting again on the ordinance. Without the second vote, the Jan. 22 vote might have been declared invalid.

Etheridge objected to the censure during Monday's meeting.

"I voted on that ordinance not to directly benefit me or my family, but to benefit Currituck County," he said. He pointed out that during a public hearing prior to the board's vote in January, people from all over Currituck spoke out in favor of the ordinance.

"If doing what is right for this county invokes something like this going forward, I'm afraid it's going to open a Pandora's box," he said.

"I look at it this way — if the county manager comes to us with a 3 cent tax increase and I vote against it, because it will raise my taxes, is that a conflict of interest?" he said.
Oh, HELL NO.  A tax increase takes money out of your pocket.  Lifting the moratorium  looks to PUT MONEY INTO YOUR POCKET.  (Big Difference.) And GET THIS parting shot from Etheridge:
"I voted for this because it's countywide."
*Riiiiiiiight.  Let's expedite that application for sainthood to The Vatican, post-haste.*