Apparently, "indefinitely" = TWO WEEKS
The woke morons at Learfield Communications appear to have received quite a wake-up call over their crackdown on NC State play-by-play guy Gary Hahn.  (Learfield is the conglomerate that owns a lot of the play-by-play shows for ACC athletic teams. They also own UNC's Tarheel Sports Network.).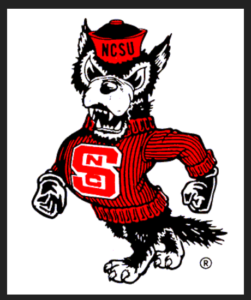 Learfield suspended Hahn "indefinitely" on December 30 for daring to mention the term "illegal aliens" on air.  An "indefinite suspension" is usually understood as a termination.  Hahn has been the longtime radio voice of The WolfPack — a lot like Woody Durham was for the Heels.  
But, MY how things can change:
[…] N.C. State radio play-by-play announcer Gary Hahn, suspended indefinitely after making an on-air comment about "illegal aliens" on Friday during the Duke's Mayo Bowl broadcast, will be reinstated Jan. 14.

Hahn was suspended by Learfield Communications, the NCSU rightsholder, after the Wolfpack's Dec. 30 bowl game against Maryland in Charlotte. While giving an update on the Sun Bowl being played in El Paso, Texas, Hahn noted the game was being played "down among all the illegal aliens in El Paso." After the Pack's bowl game, Kyle Winchester, general manager of Wolfpack Sports Properties, released a statement saying Hahn was being suspended indefinitely by Learfield, Hahn's employer.

Tammy Purves, vice president of communications for Learfield, released a statement to the News & Observer late Tuesday that Hahn would be reinstated Jan. 14.[…]
Look at what happens when you stand up to this kind of crap. So many leftists will try to slander and intimidate people they don't like.  Differ from them?  You're a "bigot," and you need to suffer.   People like us normally tuck tail and just accept it.
Just like in DC, the times are a-changin'.
Learfield will surely try to save face by doing something like demanding Hahn "apologize." Hahn should tell them to screw themselves and demand back-pay for the suspension period.  Oh, AND an apology from THEM.