Another angle to consider in eroding Democrat base in North Carolina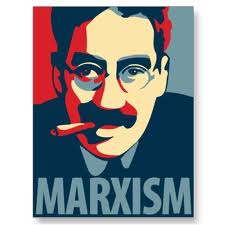 Obama's EPA is preparing to shut down more than 200 coal-fired generators.  What does that mean in terms of the big picture?  An independent group is arguing that it means higher electric bills for Candidate Hussein Obama's favorite demographic — the working poor and middle class:
Within the next three to five years, more than 200 coal-fired electric generating units will be shut down across 25 states due to EPA regulations and factors including cheap natural gas, according to a new report by the American Coalition for Clean Coal Electricity (ACCCE). […]

The most affected states include Ohio, Pennsylvania, West Virginia, Virginia, and North Carolina, which will see a combined 103 coal-fired generators shut down.

"Actually our utility rates are higher and the impact is such that it's going to interfere with the quality of life that a lot of individuals have in my community," said John McNeil, mayor of Red Springs, N.C., in an ACCCE video — one of the heavily affected states.

According to ACCCE, coal provides more than half of North Carolina's power. Poorer areas, like Red Springs, where a number of residents are on fixed income or live below the poverty line, are adversely affected by higher electricity bills because they eat up a greater portion of their income.

"During my lifetime, Red Springs has gone through some fairly significant changes. We don't have the large textile plants which provide employments opportunities for many people. We've just shifted away," said John Roberts of John's Fuel Service, also in Red Springs.

"Most people, their income is fixed," Roberts continued.

"They can't say 'hey, I need fourteen dollars an hour as compared to twelve an hour to offset my energy price,'" he argued. […]
Red Springs is in Robeson County, one of the Tar Heel State's most yellow-dog Democrat counties.  (No Republican has EVER won the county.  George McGovern won the county in the 1972 presidential election.) It would be nice if someone in NCGOP leadership would remind these people that sticking with Candidate Hussein Obama means their electric bills WILL go up dramatically over the next few years.
The way to stop it all is to get new management and a new way of thinking into the EPA. THAT can be accomplished on November 6.