Amerigeddon: Coming, um — (SOON?)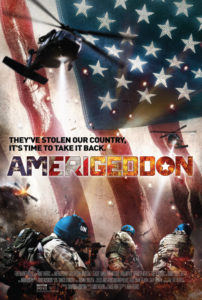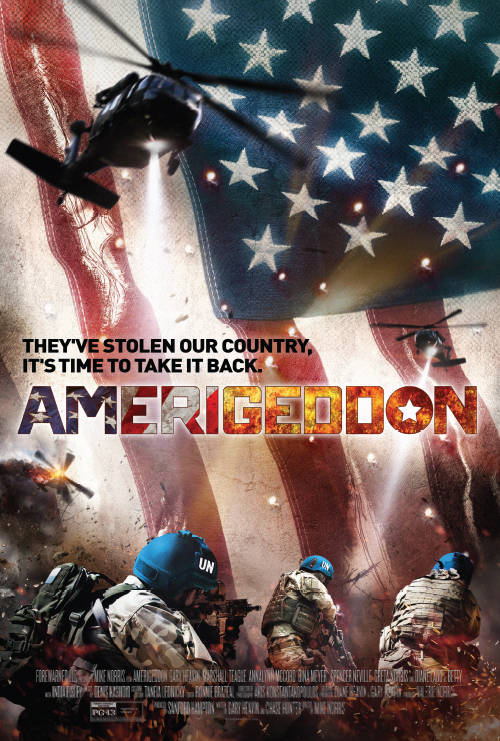 Hollywood gave us a look at a Soviet Invasion in "Red Dawn."  The "Atlas Shrugged" trilogy gave us a critical look at the excesses and overreach of statists and the welfare state. On TV, 'The Walking Dead' gives us a look at Americans struggling to live and survive following a terrible national disaster.
"Amerigeddon" a new film brought to us by director Mike Norris combines all three of those elements into a film meant to inspire some serious critical thinking and introspection among its viewers.
We had a chance to sit down recently and talk with the director himself.  Mike Norris is the son of Hollywood legend — and complete badass — Chuck Norris. His most prominent recent work has been as the director of his dad's popular TV series "Walker: Texas Ranger." Even, as director, the younger Norris said he did manage to get some on-camera time on the show — especially during fight scenes.
"Dad would tell me to go to wardrobe and help him with his fight scene," said Norris, with a chuckle. "I got 'beat up' every week while working on that show."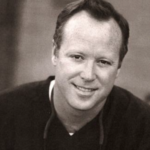 Why did he make this movie?  "There are a lot of really troubling things going on in the world right now," said Norris. "I want this movie to make people pay closer attention to what's going on around them.  I want them to be more aware, and to work to ensure they and their families are prepared, protected, and safe if and when something really bad happens."
Amerigeddon focuses on powerful American statists intent on tightening their grip on the United States.  EMP (electromagnetic pulses) are set off all over the United States, thereby creating a crisis requiring intensive government intervention. The Constitution is suspended. The United Nations is called in for "assistance" and "peacekeeping efforts".  Foreign armed troops are patrolling American streets.  One of the main heroes is an active duty American soldier who has serious problems with what he is witnessing. 
Norris said one of the eeriest things about the script is how many things he, the cast, and crew could relate to real-life news events.
"You had Jade Helm in Texas, and the whole NDAA thing," said Norris. "We've also got North Korea misbehaving more than they have in fifty years."
Norris said the film has had some struggles in Hollywood.  "We've been told this movie is too implausible, too inflammatory," said Norris.
Implausible?  Let's see: We've had movies featuring cowboys in the 1800s battling space aliens, a talking Teddy Bear, and that whole Will Smith re-hash of 'The Wild, Wild West' classic TV show.   And let's not forget Will Smith's battle against an alien invasion, and any and all of that crap featuring Will Ferrell or Melissa McCarthy. 
Norris and his team have battled against efforts to slap Amerigeddon with an 'R' rating.  "They've told us that, if we get rid of this one gunshot hit, we can get a PG-13," said Norris. "I said okay. And then I joked 'so, if we got rid of this, but had the f-word and nudity in the movie, we'd have no problem with getting a PG-13 rating?'  They said YES, THAT'S RIGHT."
Amerigeddon is set for a limited nationwide opening during the weekend of May 13.  The ONLY confirmed theater for that weekend in The Carolinas is Charlotte's Regal's StoneCrest @ Piper Glen Stadium 22.  
If all goes well that weekend the movie will expand to additional theaters across the country in June.  Norris said fans of conservative film in other locales, who want to see this movie, should contact the management of their local movie theater and ask for it for the June run.