A wise move on early voting in Lumberton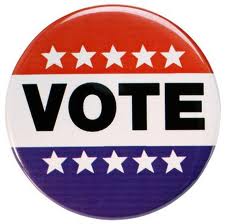 I know it's shocking to hear this, but here goes:  The rest of the state needs to learn from Lumberton and follow its lead.
For those of you who don't know — Lumberton is the county seat for Robeson County, which tends to lead the state of North Carolina in MOST ALL of the bad categories.   The Lumberton City Council has taken a bold step by seeking to END early voting in city council races.
Early voting allows for people to vote in races as early as 14 days before Election Day.  The problem you run into is this:  In areas where political machines dominate things (typically poor, older and minority communities), well-organized and funded campaigns go door to door pressuring people to go ahead and mark ballots.  In the privacy of these homes, there is plenty of opportunity for campaign workers to intimidate or bribe residents to mark ballots a certain way.  There is also plenty of opportunity for dishonest campaign workers to mark multiple ballots themselves.
The motion to end early voting was made by City Councilman Leon Maynor, a Native American Democrat, who has benefited in the past from early voting.  Maynor learned the pitfalls of the early voting process first-hand a few years ago.  Some political machine operatives put up a challenger against Maynor, and ran an aggressive GOTV effort during the early voting period.  The challenger won a close race, and Maynor protested — citing numerous irregularities related to early voting.  The board of elections agreed with him and overturned the election results.  Maynor got back into office, but learned a valuable lesson.
The monkey business that goes on during early voting typically benefits Democrat political machines to the detriment of Republican candidates.  It's not just a Republican problem.  It is a problem for everyone who cares about the democratic process.  A lot of people have risked their lives to protect the sanctity of our democratic process.
We have an absentee ballot system in place.  Polls are typically open 12 hours on Election Day.  You can register to vote at any board of elections office, DMV office or post office.  It's not THAT hard to register to vote or TO VOTE.  You DO have to make a little bit of an effort.
Politicians have dumbed down the process in order to enhance their job security — while throwing the integrity of the voting process to the wind.
More local governments need to look at what Lumberton has done and follow its lead. Our state leaders need to seriously consider and act on this idea, as well.  It's an important step toward protecting the integrity of our election process.