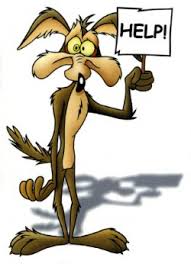 We started this enterprise up about three years ago.  We were frustrated about the growing number of low-information voters and the deceitful, incompetent drive-by media.  We were worried about the rapid decline of our state and our country, and wanted a vehicle to help us say our piece about it.
Three years later, it appears we've picked up quite a following.  We've got loyal readers from Murphy to Manteo.  (Unique visitors to our home page range in number from 65,000 to 100,000 each month.) We're getting text messages from the floors of the House and the Senate (in both DC and Raleigh).  Elected officials and other political celebrities are reaching out to us and participating in the discussion on the site.   We've got regular readers and commenters from western and eastern Europe, and even the French Embassy in Washington.  Newsmax – the nationally renowned conservative publication, TV  and Internet news outlet – has partnered with us.   We're even syndicated internationally with the Newstex wire service.   We're growing by leaps and bounds on Facebook and Twitter, and have a recurring gig on News Radio 570 in Asheville.
As is so often the case, success brings along added cost.  The folks who host the site are passing on costs to us resulting from bandwidth demand.  (We've posted a lot of stuff, and have a lot of visitors.)  Some of the things we research and investigate are starting to cost a little more.
To call our current operation ''shoe-string'' would be generous.  We've tried to keep costs down while ramping up the quality of our product.   On one hand, we want to keep the site – and its benefits – as free or low-cost as possible. But on the other hand, we are good capitalists who have a hard time stomaching being in the red.
So, we are turning to our fans for help.  Here are some suggestions as to how you can help us keep swinging and growing: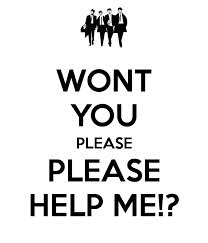 A ''subscription.''    In this case, it would be voluntary.  Pledge – and deliver — $60 to us.  ($5 a month for a year's period.)   Even a handful of folks doing that would be a huge help.   You can submit a payment with a credit card on our "donate'' link on the site's home page.
Advertising:  Do you have a business or organization that could benefit from reaching a lot of really smart, well-read, well-informed conservatives across The Carolinas?   As I've said, Newsmax and a handful of others have committed to advertising with us.  We offer very competitive, very reasonable rates.  The Asheville Tea Party recently advertised a fundraiser with us. Their president told me she was absolutely floored at the overwhelming, bigger than expected response they got from all four corners of The Tar Heel State.   She promised that they will be back with us.  Contact us today, and let's see what we can do for you or your organization.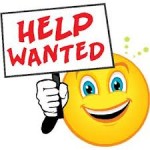 One idea we've kicked around is a pay-for-access email newsletter like The Transom, run by nationally-renowned conservative activist Ben Domenech.   (Ben charges $2.99 per month for access to his daily email newsletter.)   Would you, our regular, loyal readers, go for something like that? It would likely mean the end of free content on the site. (Let me know via a comment on this post, or an email through the site.)
As  I've said, I'd like to keep the content of this site as publicly available as possible so as many people as possible can feel its impact and reap its benefits. 
As we transition from our third year into our fourth, we'll be doing a lot of thinking about the future.  We want to keep what we've earned, as well as maintain and build on it for the future.  We want to have a significant impact on our readers' lives, as well as the future of our home state.
Any help you can offer will be greatly appreciated.  If you are not in a position to help directly, please talk us up to your friends and neighbors. 
We're just getting started in this fight.  There's a long way to go..