A REAL NC drive-by dilemma
The answer for the drive-bys is a big ol' (qualified) HELL YES (if the candidate in question happens to be a Republican or conservative).  Given the info that she is a "Chapel Hill candidate", I am seriously doubting she is either of the two aforementioned things.  
In the real world, most people would find this horrible and horrifying.  But we're talking about life in the Triangle though.  Chapel Hill, specifically.  The home of all things weird in the Tar Heel State.
North Carolina  Republicans have a power couple, heavily involved in state politics,  who live with a very similar scenario.  That doesn't seem to matter to NCGOP leaders who keep electing this couple to various positions of power in the state organization. So,  I doubt there will be any partisan hubbub at all over this.
Amazingly, I found all kinds of posts on social media supporting this candidate and her husband.  Here are the gory details from McClatchy:
A candidate for Chapel Hill Town Council has become the focus of anonymous emails being sent to elected officials, local groups and the media about her husband, who is a registered sex offender.

Vimala Rajendran is seeking one of four council seats on the Nov. 2 ballot. She and her husband, Rush Greenslade, acknowledged his sex-offender status in an interview with The News & Observer, but both deny that he raped his then 12-year-old daughter in 2001.[…]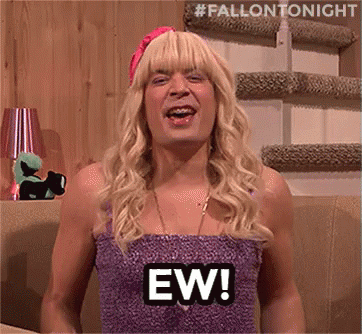 More:
[…] His daughter, now 32 years old, told The N&O that her father did rape her. Chapel Hill police initially charged Greenslade with rape and kidnapping. He took a plea bargain on lesser charges in 2002.

In July, shortly after Rajendran's campaign announcement, The N&O received an anonymous tip about Greenslade's conviction. Some elected officials in Durham and Chapel Hill then asked other elected officials and The N&O about rumors in the community or forwarded emails they had received from residents

Most of the emails seemed to be from the same person or people, but The N&O obtained one anonymous email sent to Paperhand Puppet Intervention, a local theatrical group that regularly collaborates with Rajendran and her Curryblossom Cafe. It appeared to be from a different person, warning the group against endorsing Rajendran's campaign.

Her husband's 20-year-old conviction has nothing to do with her or her race for a council seat, Rajendran said. Chapel Hill has been her home for 36 years, and she has become a community and small-business leader who cares "about the people of Chapel Hill," she said.

The couple also operate Vimala's Curryblossom Cafe on West Franklin Street in Chapel Hill, and Rajendran has become a well-known advocate for a living wage, workers rights and domestic violence survivors. Last year, she became a U.S. citizen.[….]
Wait.  Living here 36 years, and JUST NOW becoming a US citizen?
MORE:
[…] "My husband being on the sex offender registry, while it has hurt the family greatly in that it is something that we are conscious of every day, he hasn't done anything to remain on the registry except for that accusation that was brought up 20 years ago," she said.

"I don't look at him as a sex offender. I just don't," Rajendran continued. "He is my soulmate, my helper, my partner in business, my partner in life. We are each other's best friends." […]
He's accused of raping his daughter.  And she's STILL married to him, and STILL defending him.  I think you can make an argument about her judgment being impaired.
MORE:
SEX OFFENDER REGISTRY, REQUIREMENTS

North Carolina is among the top 10 states for registered sex offenders, with 25,437 people listed in May, according to SafeHome.org.[…]
Wow.  That's an awful lot of spinning for this candidate and her creepy husband.  And McClatchy is even taking a shot at North Carolina.  (Smarting over those collapsing circulation numbers, eh?)
MORE:
[…] Greenslade's sex offender entry shows he hasn't committed any violations since March 2002 — one month after his conviction on two lesser felony charges of indecent liberties with a minor — and he is not listed as a "predator." The courts typically reserve that label for someone convicted of a sexually violent offense and who suffers from a mental or personality disorder.

A regular sex offender registration lasts at least 30 years, although offenders can ask the courts to remove them after 10 years. Sexually violent, aggravated or repeat predators stay on the list for life.

Other requirements include:

? Notifying the local sheriff's office about address changes, even within the same county.

? Staying more than 1,000 feet from a school or day care.

? Staying at least 300 feet from a location that primarily serves children, including libraries, arcades, swimming pools, and amusement and recreation parks, as well as state and agricultural fairs.

? Holding no jobs that allow them to supervise, instruct or care for children.

? Submitting to random home visits and searches.

Sex offenders were required to stay off Facebook and other social media sites until 2017, when the U.S. Supreme Court overturned that law.

'INAPPROPRIATE TOUCHING,' RAPE

Sarah Greenslade, who now lives in Virginia, spoke recently by phone with The N&O about what happened 20 years ago and how it has affected their family. She agreed to have her name used in the story.

Her mother, Diane Greenslade, also spoke with The N&O, saying she shared joint custody with Greenslade after deciding to leave their marriage in 1994. In 2000, before the alleged rape, she emailed her ex-husband about "inappropriate touching" involving his daughter, according to a 2015 court transcript obtained by The N&O.

Sarah Greenslade recalled her father as "always handsy," doling out heavy-handed spankings that began to embarrass her. He raped her one night after she fell asleep in his bed during a story, she said.

A short time later, Sarah Greenslade told her mother she'd had "a very weird dream" and asked her what the worst dream would be, according to a 2015 court transcript obtained by The N&O.

Diane Greenslade testified in that hearing that she told her daughter, because of previous conversations, that the worst dream would be having sex with her father. She tried to comfort her daughter, who told her that is what she had dreamed, by saying such dreams were normal for girls entering puberty, Diane Greenslade said.

She didn't start to have suspicions until another conversation a few months later, Diane Greenslade said.

She called the Orange County Rape Crisis Center, and was referred to the police and the Orange County Department of Social Services. An investigation months later showed Sarah had "vaginal injuries," but because of the time that had elapsed, there was no DNA evidence, according to Rajendran and Greenslade. The court transcript mentions a medical record among the evidence but does not provide additional details.

Because "physical evidence is rare in sexual assaults," Assistant District Attorney Kayley Taber, who prosecuted the case, said in an email Tuesday, that the "serious vaginal trauma indicative of forced penetration" that investigators found was "compelling and diagnostic of sexual abuse."

The investigation was especially tough on her four sons, Diane Greenslade said. They were questioned "to rule out anything [incriminating] from them, which was extremely upsetting to them and extremely upsetting to me when I heard about it," she said.

Her ex-husband "wanted to fight it and force Sarah to testify against him," she said.

Rajendran and Greenslade said they welcome the opportunity to talk about what has happened, and they hope it will encourage someone with information to speak up.

A new attorney is looking into the case, they said, and at other potential suspects who were in Sarah Greenslade's life at the time but who Rajendran and Greenslade said were not investigated by law enforcement.

"There's no forensic evidence at all," Greenslade said. "Something happened to her. She said I did it, and that's it. I said I didn't. But someone coming in from the outside who doesn't know the details of our family, who's going to believe me? Nobody."

NO ADMISSION OF GUILT

Greenslade and Rajendran started dating while he was on probation, marrying in 2005. Their families had attended the same church, and their children had been friends for years.

Greenslade took an Alford plea on the indecent liberties charges, which did not require him to admit guilt. According to a 2002 story in The Herald-Sun, the plea agreement was reportedly based on the wishes of the victim, her attorney and a court-appointed advocate.

Assistant District Attorney Kayley Taber, who provided a copy of the 2002 story in an email, said at the time that Sarah Greenslade was too traumatized to testify and did not want her father to go to prison, because she feared what might happen to him there. However, Sarah Greenslade did read a statement during the hearing about what happened and asked her father to admit what he did.

Greenslade did not react or respond when given an opportunity for a statement, the story noted. He was sentenced to five years of probation and told to seek group therapy and register as a sex offender.

He also was required to work at least 60 hours a week during probation and put the money earned from the overtime into a trust account to pay for his daughter's therapy, education and other needs.

In 2011, Greenslade made his first attempt to get off the registry, but the state had changed its rules in 2006 to require non-lifetime offenders to wait at least 10 years. Previously, non-lifetime offenders were taken off the registry automatically after 10 years.

A hearing was held in 2015 in Orange County, and Greenslade, his daughter, ex-wife, Rajendran, her children and friends testified to his character and the alleged rape. Superior Court Judge Allen Baddour denied that petition, saying the treatment that Greenslade had completed during probation was not certified or satisfactory, and that he was not convinced that Greenslade was not a threat.

Greenslade said he regrets taking the plea, which he accepted after his attorneys "did everything they could to take away any support for a not guilty plea" by trying to convince him and others that he had no hope of winning a trial.

The conviction cost Greenslade his maintenance job with Duke University, because he couldn't work near children, and in subsequent years, he and Rajendran said, they have had to be open to discussing his sex offender status with neighbors and friends.

They are not accusing his daughter of lying, but her memory is incorrect, Greenslade said.

"The idea of such a horrible thing to do to my daughter was absolutely unthinkable," he said. "I'm innocent."

"My motivation for taking the plea was to spare my children the trauma of a trial, and I was confident that over the period of my subsequent probation over the next five years, with so many professionals involved with me and with the children that surely the truth would come out," he said. "I was wrong. The truth never did come out."

CAMPAIGN, QUESTION FOR VOTERS

Former Orange County Superior Court Judge Carl Fox, who was the district attorney in 2001, said he is aware of Greenslade's sex offender status but does not remember the case.

He supports Rajendran's campaign, Fox said, because her husband's status "has nothing to do with her qualifications as a candidate."

"I would encourage voters to reject this kind of politics where people are bringing out these kinds of attempts to mud sling at people through their families or their spouses. I vote based upon the record and the qualifications of the candidate herself," he said.

Taber declined to comment initially about the case, referring questions to current District Attorney Jim Woodall.

Woodale and former Assistant District Attorney Lamar Proctor, who was there for the 2015 hearing, referred The N&O to that court transcript. Witnesses in that hearing included Sarah, Diane and Rush Greenslade, as well as Rajendran, her grown children and family friends.

Despite the dispute over what happened, Sarah Greenslade said she doesn't think family history should preclude Rajendran from being "a positive force for Chapel Hill." Diane Greenslade agreed, noting that her daughter only wants her father to admit his actions.

"She has absolutely never, ever wavered in that, and she regrets now that she went as easy on him as she did," Diane Greenslade said.