A missed opportunity for Barbara Jackson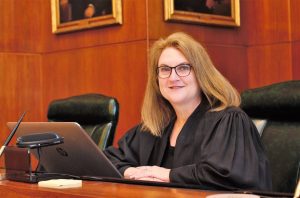 A bi-partisan group of 58 sitting sheriffs (out of a total of 100) emphatically endorsed the reelection of NC Supreme Court Justice Barbara Jackson the week before the election.  But NO ONE in the NCGOP hierarchy, the Jackson campaign, or the driveby media appeared to give a damn. 
Some of the sheriffs held a press conference in Burlington on October 30 to release the group's statement in favor of Jackson's reelection. Not one drive-by media outlet showed any interest.  The Jackson campaign didn't publicize the event. (Confirmed by a Google search.)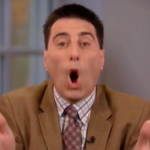 Anita Earls, the eventual winner, kept hyping her endorsement by "law enforcement officials" throughout the campaign.  But if you looked closer at her list, it was all Democrat candidates for sheriff and former Democrat appointees to US attorney posts. 
An endorsement by more than half of the state's sitting sheriffs — from both parties — is pretty doggone significant.  Why was it ignored?
Most media outlets — especially the smaller ones — will print press releases verbatim.  They don't have the manpower out there to cover all that's newsworthy.  It's a matter of taking time to transmit the info to them.
The Jackson campaign shelled out big bucks to the GOPe's favorite consultant Paul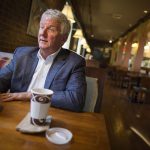 Shumaker — the same guy who blew Robert  Edmunds's race in 2016.  It would be interesting to hear his, um, "wisdom" behind ignoring this endorsement.  
The NCGOP has an in-house communications operation meant to support GOP candidates in the general election.  How did this event not get support from that team? 
This is the latest in a number of observations that leads to one of two possible conclusions: (1) The NCGOP campaign effort was incompetently managed from Raleigh, or (2) certain races were sacrificed or "thrown." 
Either one of those scenarios is deeply disturbing and spells big trouble for the future of the North Carolina Republican Party.
The endorsement letter in its original format is linked above.  Here is the full text:
Sheriffs for Barbara Jackson

10-30-2018

Citizens of North Carolina,

 We the undersigned Sheriffs of North Carolina wholeheartedly support re-electing Justice Barbara Jackson to the North Carolina Supreme Court.

 As Sheriffs, our lives have been devoted to upholding the law and protecting public safety. That is why we are asking you to vote to re-elect Justice Barbara Jackson to the North Carolina Supreme Court.

 Justice Jackson has served honorably on the State's highest court for the past 8 years and previously served on the NC Court of Appeals for 6 years. Justice Jackson has proven that she has the judicial experience, competence and temperament required to be a fair and impartial member of the NC Supreme Court. Jackson has a record interpreting the law and deciding what is constitutional; not seeking to make new law from the bench.

 Justice Jackson is a law and order Justice who has a practical understanding of the "real world" environment in which law enforcement officers make decisions and perform their duties. Justice Jackson respects the constitutional Office of Sheriff and understands how our ability to perform our duties affects the safety and security of the people of North Carolina.

By far, Justice Barbara Jackson is the most qualified of the 3 candidates in the race to serve on the Supreme Court. Neither of the other two candidates have anywhere near the experience of Justice Barbara Jackson.

 One of her opponents, Anita Earls, has never served as a judge on any level. Her background is that of a social justice organizer and attorney who seeks to use her position to push forward a social change agenda. In a video on her website, Earls says "I want to be a judge because I believe we can use the law to get us closer as a society to fairness".

 Any citizen is free to advocate for changes in our society and the law. And we support that right for every citizen. It is the role of the legislature to enact the laws of our State. The Courts decide what is constitutional under the law. It is not the role of justices and judges to legislate from the bench.

The other candidate in the race is Chris Anglin. He also has no judicial experience and it appears his candidacy may be a ploy to siphon votes from Barbara Jackson as they are both of the same party affiliation on the ballot. However, Anglin changed his party affiliation to the same party as Jackson only three weeks before he filed to run for the NC Supreme Court thus splitting the vote. Make no mistake… a vote for Chris Anglin is a vote for Anita Earls and only serves to take votes away from Justice Barbara Jackson.

Judicial races are often overlooked on Election Day, with many voters randomly choosing a candidate or skipping over that race all together. However, we believe the choice for North Carolina Supreme Court is one of the most important on the ballot and for those who believe in the rule of law and the Constitution, the choice is clear.

 As members of both political parties our message is not about politics, it's about electing the best and most qualified person to serve on our Court. Please join us in voting for Justice Barbara Jackson and please tell your friends & family about the importance of their vote for the future of North Carolina.

 Sincerely and respectfully,

Terry Johnson, Alamance County

Jim Hartley, Ashe County

Kevin Frye, Avery County

Ernie Coleman, Beaufort County

Jim McVicker, Bladen County

Van Duncan, Buncombe County

Brad Riley, Cabarrus County

Alan Jones, Caldwell County

Rodney Meads, Camden County 

Asa Buck, Carteret County

Coy Reid, Catawba County

Derrick Palmer, Cherokee County

Dwayne Goodwin, Chowan County

Vic Davis, Clay County

David Grice, Davidson County

J.D. Hartman, Davie County

Blake Wallace, Duplin County

Mike Andrews, Durham County

Brindel Wilkins, Granville County

B.J. Barnes, Guilford County

Wes Tripp, Halifax County

Wayne Coats, Harnett County

Greg Christopher, Haywood County

Charles McDonald, Henderson County

Guire Cahoon, Hyde County

Darren Campbell, Iredell County

Steve Bizzell, Johnston County

Danny Heath, Jones County

Tracy Carter, Lee County 

David Carpenter, Lincoln County

Robert Holland, Macon County

Tim Manning, Martin County

Ricky Buchanan, McDowell County

Irwin Carmichael, Mecklenburg County

Donald Street, Mitchell County

Chris Watkins, Montgomery County

Neil Godfrey, Moore County

Keith Stone, Nash County

Hans Miller, Onslow County

Chris Davis, Pamlico County

Carson Smith, Pender County

Dewey Jones, Person County

Robert Graves, Randolph County

Ken Sealy, Robeson County 

Sam Page, Rockingham County

Kevin Auten, Rowan County

Chris Francis, Rutherford County

Jimmy Thornton, Sampson County

Mike Marshall, Stokes County

Curtis Cochran, Swain County

David Mahoney, Transylvania County

Darryl Liverman, Tyrrell County 

Eddie Cathey, Union County

Donnie Harrison, Wake County

Johnny Barnes, Washington County

Larry Pierce, Wayne County

Ricky Oliver, Yadkin County

Gary Banks, Yancey County

Litchard Hurley, Randolph County; (Retired)