A Hollywood-type (and NC native) you can support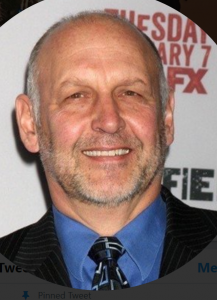 I've heard from all kinds of folks impressed with the guest-hosting this week of The Rush Limbaugh Show by one Nick Searcy.   You may remember him from The Fugitive, Cast Away,  or Moneyball.   You may remember him from his two seasons as the sheriff on CSI.  He's best known  for his turn  as US Marshal Art Mullen on the FX series Justified (now available for streaming on Amazon Prime).
Justified WAS and IS quality television.  I encourage you to binge-stream it if you get the chance.  (On two episodes, Searcy managed to work some audio of Rush on the air into the story.)
He's a native of Cullowhee in western North Carolina (home of Western Carolina University).  He attended The NC School of The Arts AND UNC-Chapel Hill.  And he's a rock-ribbed conservative.
These days, Searcy is getting quite a bit of attention on Twitter for his takedowns of lefty snowflake wusses.