A gay-kissing film in MATH CLASS ???
No, it's not local.  It's — surprise, surprise — from California.
THIS is the kind of thing you want to show all the leftist crybabies who lecture concerned parents to "just let the teachers teach."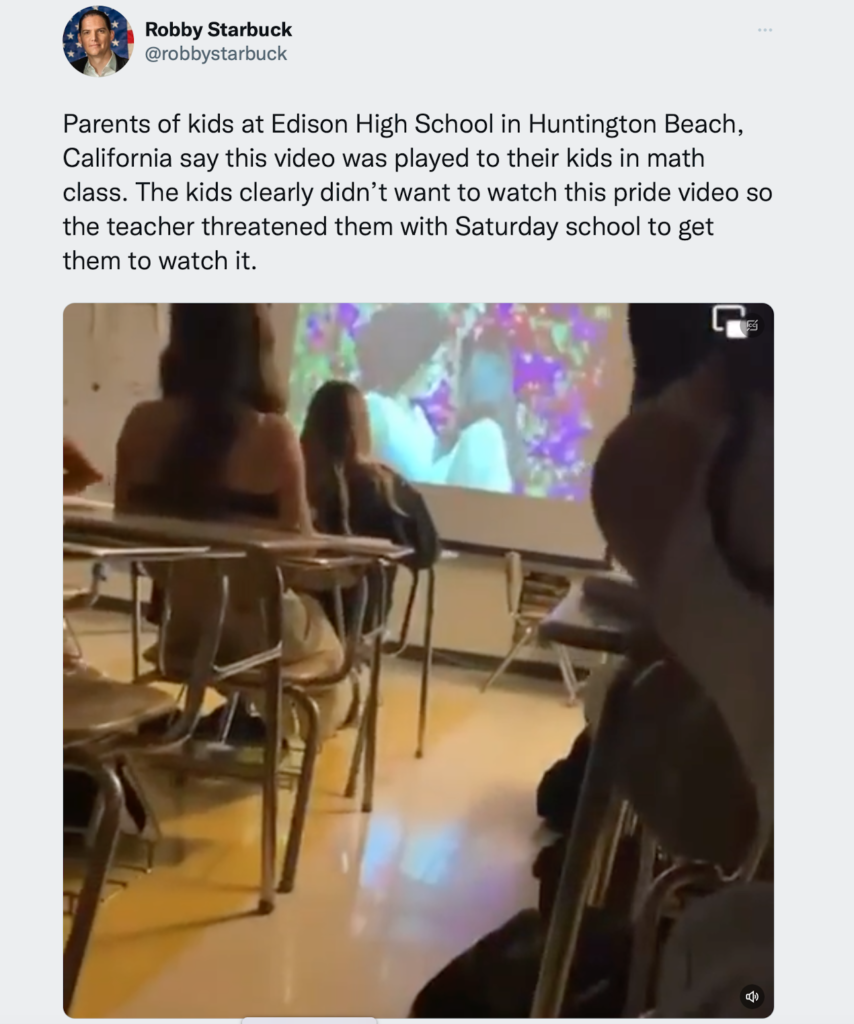 Here's the actual link to the video being shown here.