A $40,000 fine for saying 'HOMO,' and other tales from 'The Woke World of Sports'
The same people who have been screeching for decades about 'free speech' are sure breaking their necks to kill that concept in 2023. Check out the latest from the National Basketball Association:
Brooklyn Nets guard Cam Thomas was fined $40,000 by the National Basketball Association for using "derogatory and disparaging language" during a live interview Thursday night, Yahoo Sports reported.

What are the details?

Following the Nets' win over the Chicago Bulls, TNT's Jared Greenberg asked if the Nets needed to "bring on the good looks because you were lacking that" — a humorous question based on new guard Spencer Dinwiddie and forward Dorian Finney-Smith joking at their first news conference after being traded to Brooklyn that the Nets wanted "the best-looking" players given that the team needed "some help in that department," Yahoo Sports said.

Thomas replied, "I seen it, but I was like, man, he's just talking for the laughs. We already had good-looking dudes, no homo."

Dinwiddie, who was standing with Thomas during the interview, responded with a shocked laugh at the comment, while Greenberg said, "All right. [I'm] sure the league office will enjoy that one."[…]
Sports are — or, at least, WERE – the last refuge of the alpha male.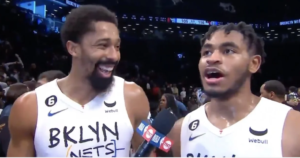 That is why lefties are working so hard to neuter or demolish them.  Sports bring liberals and conservatives, blacks, whites, Hispanics, Asians, rich and poor all together to cheer for their respective teams.  For decades, sporting events have been unifying forces.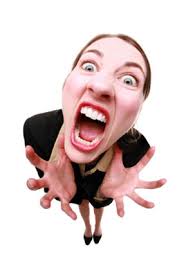 We've got girls playing football and basketball with boys. We have female game officials. We have affirmative action hires reporting from the sidelines. We have female sports reporters demanding access to male locker rooms, and then bitching about nudity and crude language.
The same people who have neutered Army and Marine basic training have established a beachhead in the world of sports.
Burning the flag has been determined by federal courts to be "free speech" and / or "free expression."  Yet, uttering something like 'homo' will cost you $40,000.  THAT is not exactly free.
Will this mean the end of 'homogenized milk' or of referring to humans as "Homo sapiens"?
An NHL player took a bunch of media abuse for refusing to wear a special game jersey demonstrating support for 'The Alphabet Mafia' (LGBTQAI++++). He cited his religious beliefs as his reason.  The media and the leftist howler monkeys did not give one hoot.  At least the league had his back — um, somewhat.
Thanks to their new owner, a HUGE Hillary Clinton fan, I am not much of a fan of The Carolina Panthers.  The Panthers' ultra-lib boss got a huge dose of karma from the NFL home office recently:
[…] As of Tuesday evening, the Carolina Panthers had been in violation of NFL rules regarding their search for a permanent head coach, multiple sources tell CBS Sports.

A league executive called the Panthers on Wednesday morning to remind the team that all members of its search committee were to complete the mandatory inclusive hiring training before beginning the search, which has now seen five coaching candidates be interviewed.

According to sources, Nicole Tepper, wife of Panthers owner David Tepper and Chief Administrative Officer of Tepper Sports & Entertainment, had not fulfilled the required inclusive hiring training necessary for her to take part in the interviews as of Tuesday night

"The inclusive hiring training is a key element of our efforts to foster an equitable hiring process," Jonathan Beane, NFL SVP and chief diversity and inclusion officer, said in a statement. "Any suggestion that this mandatory requirement was not met by applicable clubs will be addressed and corrected immediately."[…]
"Inclusive hiring training"?  That's all part of the evil DEI — diversity, equity, inclusivity – system that is tearing up our schools and infesting our places of business.  DEI preaches that white people have been terrible to 'people of color,'  and it's time to "make amends."
In the world of college sports, my alma mater – The George Washington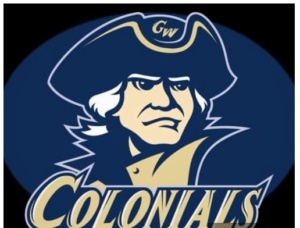 University – is ditching its long-time athletic team name "The Colonials."  Ignorant lefties have been decrying the name for decades — claiming it celebrates the practice of colonialism and imperialism. 
Actually, if you know anything about history, you know that George Washington's Revolutionary War loyalists and fighters were known by the British as 'The Colonials.'   Those 'Colonials' were fighting to rid America of Britain's "colonial" and "imperial" influence.
A handful of people claim to be offended,  and a public ruckus is raised until the "offended" are appeased.   Is there ANY aspect of our culture or society that is safe from these nuts?