Walter Dalton's daughter is a registered lobbyist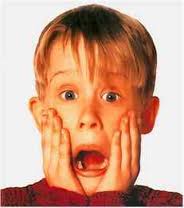 Elizabeth Robinson HAS to be one of the best-connected lobbyists in Raleigh.  Mrs. Robinson is the Director of Governmental Relations for The North Carolina Retail Merchants Association.  She's ALSO the daughter of former state senator and current  lieutenant governor / gubernatorial candidate Walter Dalton.
According to the NC secretary of state's office, Mrs. Robinson first registered as a lobbyist with the firm Bone & Associates in 2001-2002  —- while her daddy was serving as a member of the North Carolina Senate.
I guess this kinda throws a monkey wrench into all that Democrat whining about Pat McCrory's work for that law firm.