The plot thickens in NC House District 6 race?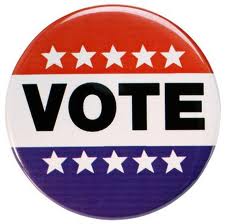 The race for an open Outer Banks legislative seat has had more twists and turns and intrigue  than your typical daytime soap opera.
The May GOP primary race featured three candidates:  Mattie Lawson, a local Tea Party leader; Jeremy Adams, a favorite of the local Ron Paul fan club;  and Arthur Williams, who held the seat as a Democrat through 2010.  (Williams switched to the GOP and jumped into the 2012 GOP primary for the seat.)
NCGOP party leaders and GOP legislative leadership were accused of meddling in the race on behalf of Arthur Williams.  Congressman Walter Jones announced his endorsement of Williams, and — through a spokesman — admitted that he did it upon the encouragement of state House speaker Thom Tillis.
As the last votes were counted in May, it was determined that no one got 40 percent of the vote — as required by law.  So, the two top vote-getters (Lawson and Williams) were sent into a runoff election that will be settled this Tuesday.
After the primary, third place finisher Adams surprised a lot of local observers by endorsing Williams.  This prompted an outcry from Lawson supporters suggesting that Adams was merely a decoy put into the race by Team Williams to take votes away from Lawson and force a runoff.
Now,  The Beaufort Observer has unearthed some info from Williams's campaign report that may throw one more monkey wrench into the primary race:
Second quarter campaign finance reports show that Arthur Williams is spending big to try to win his race against grassroots candidate Mattie Lawson. While Lawson depends most on volunteers Williams is spending big for consultants much of it being spent out of state or the district. The top of the list is Cornerstone Solutions of West Palm Beach, AK. Williams has paid them $22,000. Of local interest, he has paid "Washington Strategy Group" which is reported to be Bill Tarpenning and Ashley Woolard $2250. He even paid himself $500.

The most interesting expenditures on the report were made to Jeremy Adams, who ran against Williams in the May Primary. Adams endorsed Williams on May 17. On that same day Williams paid Adams $900 for "consulting." Again a month later, on June 15 Williams paid Adams another $900. […]
Wow.  Putting your former primary opponent on the payroll.
 It's going to be interesting to see how — after Tuesday, regardless of who wins — local Republicans make peace for the general election.
The stuff that has come out in this race should be a lesson for ALL North Carolina Republicans as they mull over their party's leadership choices for the next two years.