The Hollywood 'tolerance' crowd joins in on the Carolina-bashing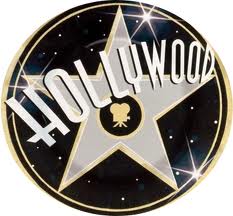 Those people on the left side of the US map — who get paid gazillions each year FOR READING CUE CARDS — are sounding off on the mental acuity of the average North Carolina voter.  (Looking at the state's votes FOR Barry-O and Bev in 2008, I could understand it.) But their anger, at this time, is based on the state's approval Tuesday of the marriage amendment.
Daniel Flynn, writing in The American Spectator, has coverage of the opening salvos in Hollywood's war on North Carolina:
North Carolina, dubbed "Hollywood East" by doubling as a set forForrest Gump, The Green Mile, and many other motion pictures, on Tuesday affirmed traditional marriage by an overwhelming majority at the ballot box. Hollywood West vented its displeasure on Twitter accounts.

Mia Farrow, who became pregnant with twins as their father remain married to another woman, tweeted, "Oh North Carolina — the disappointment we feel now is nothing compared to the bewilderment & shame your children will feel."

Andy Richter, longtime sidekick to late-night host Conan O'Brien, opined Tuesday night: "Tonight the voters of NC bravely threw themselves under the steamroller of history." But history is what we have experienced and not what we wish for. Thirty-two states have voted on marriage. Thirty-two states have affirmed marriage as between one man and one woman.

Which side, really, has thrown itself "under the steamroller of history"?

Echoing Democrat threats to move the party's national convention from Charlotte, Roseanne Barr tweeted, "[H]ollywood withdraw your productions from NC!"

Hollywood, which didn't withdraw from California after it rejected gay marriage in 2008, has long since withdrawn Rosanne Barr from its productions. This, more than anything voters on the other side of the country did, best explains the rant. Barr last appeared on the silver screen in the mid-1990s, and since the cancellation of her hit television show in 1997, roles on the idiot box have been scarce, too. It's been six years since she last made a guest acting appearance on primetime television.

North Carolina, on the other hand, served as the set for this year's bestselling movie. In Cleveland County, the set of The Hunger Games's "District 12," 17,779 voters supported Amendment 1 and just 4,406 opposed. More relevant than those figures is this one: 618,574,650 — the number of dollars filmgoers worldwide have forked over to see the movie.

An even more relevant number to understanding why filmmakers shot The Hunger Games entirely in North Carolina is $15 million. That's the estimated tax credit the makers of The Hunger Gameswill reap from the Tar Heel State. Don't expect Hollywood to return the tainted money anytime soon.

Hollywood hasn't been generous to North Carolina in the wake of Tuesday's vote. But North Carolina has been quite generous to Hollywood.

The state offers one of the nation's most enticing tax-incentive programs to production companies. Last year, Tar Heel taxpayers forked over $5,071,322 in tax credits to Journey 2: The Mysterious Island. In its three-season run, the HBO series Eastbound and Down has siphoned $3,740,884 from North Carolina. The CW Network's One Tree Hill has drained a whopping $27 million from the state's coffers over the last five years.

Even Vince McMahon's World Wrestling Entertainment body-slammed the state for $135,401. That was its reward for shooting Raw and Smackdown at arenas in Charlotte and Raleigh in 2010.

WWE? WTF?

Hollywood welfare, like actual welfare, overflows with abuse. Last month, a Massachusetts court found filmmaker Daniel Adams guilty of defrauding the Bay State out of more than $4 million in tax credits by inflating his costs on The Lightkeepers and The Golden Boys. The offenses included a claim by Adams that he had paid Richard Dreyfuss six times his actual salary of $400,000. If you haven't seen, let alone heard of, The Golden Boys or The Lightkeepers, you're not alone. They appear to have been made as much for tax subsidies as for box-office receipts.

"In fiscal year 2010, the forty-three states that offer film subsidies spent $1.5 billion of your tax dollars subsidizing film and TV production," Jason Mattera writes in Hollywood Hypocrites. "Let's put that in real terms. Hollywood's 2009 welfare payments would have been enough to pay the salaries of 23,500 middle school teachers, 26,600 firefighters, and 22,800 police patrol officers."

But cash-strapped state officials nevertheless remain blinded by the glare of the stars. "You can't buy a billboard this large," Aaron Syrett, director of the North Carolina Film Office, said of The Hunger Games to a Raleigh television station. "It will have a tremendous tourism impact for years to come." Why a movie set in a post-apocalyptic dystopia will make tourists want to visit, rather than avoid, North Carolina wasn't explained.

North Carolina's vote may alienate Tinseltown. Given the state's loose-handed silver-screen subsidies, Hollywood staying in California may prove a boon rather than a bust for North Carolina.
 The granolas ONLY tolerate people who agree with them right down the line.  Freedom of Expression is GREAT as long as you are expressing EXACTLY what they want to hear.
Would we really miss these people if they boycotted the state?  Localities in New Hanover and Brunswick counties report negligible benefits — if any — from having on-location movie and TV shoots.   It's nice to say this award winning movie was shot right down the street.  But does that movie shoot do anything toward bringing  jobs back into town or lowering the price of gas?