THAT dripping noise over on Jones Street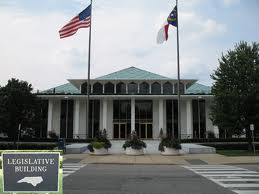 It's remarkable how The N&O and its comrades on The Left have such a high regard for legislative ethics  — when the Republicans are in the majority. 
The drip-drip-drip of ethics questions appears to center mostly on Republican legislators with close ties to former legislator SpeakerrrrrRichardMorgan.™    First it was Stephen LaRoque, Debbie Clary, and Mark Hilton over low-interest, taxpayer funded business loans.  Then came Tim Moore and questions about  more goverment money for his private business.  Now, we have Speaker Thom Tillis – recruited by Morgan into the 2006 GOP primary against frequent Morgan critic John Rhodes — accused of hustling legislation through the House strongly favored by some big donors to his campaign:
A North Carolina watchdog group Tuesday accused House Speaker Thom Tillis of "muscling through legislation" for a campaign donor last year over the objections of several consumer groups and even the Pentagon.

A spokesman for the Cornelius Republican dismissed the accusations by Democracy North Carolina as a partisan attack from "a liberal blog post."
That sounds a lot like what Richard Nixon said when The Washington Post first started publishing those stories about a break-in at a certain DC hotel.   Read on:
At issue is House passage of a bill last year that would hike interest rates on many consumer loans. Supporters say the measure – co-sponsored by two Charlotte Democrats – would help lenders who haven't been able to raise rates in nearly three decades, and offer credit to those who otherwise might not get it.

Among other things, the bill would allow 36 percent interest rates on unsecured consumer loans up to $1,500. Now those rates are allowed only on loans up to $600.

Critics called the rates predatory and said lenders would target vulnerable borrowers. Opponents included AARP, consumer groups, the state banking commissioner, state military leaders, and even the secretary of defense.

The bill passed the House in June and remains in the Senate.

Bob Hall, director of the Durham-based group, said Tillis received more than $20,000 from 28 donors and two political action committees representing the consumer loan industry.

Hall named one contributor, Gail Blanton, identified as an executive of a Greenville-based loan company. He said she hosted an October fundraiser for Tillis that raised more than $30,000.

The "pattern of muscling through legislation for a major money supplier are sadly similar to the pay-to-play tactics of the last speaker from Mecklenburg County," Hall said in a statement.

Former House Speaker Jim Black of Matthews spent more than three years in prison on corruption charges.

Tillis spokesman Jordan Shaw said the charges contain "more rhetoric than facts."
Rhetoric?  It sounds like Hall is quoting from FACTS on Tillis's campaign finance reports.  Let's continue:
"It's nothing more than another partisan attack that ignores the fact that this bill enjoyed bipartisan support in the House," he said. "We reject the notion that campaign contributions are linked to this legislation."

The bill's co-sponsors include Democratic Reps. Kelly Alexander and Beverly Earle of Charlotte. Neither reported any contributions from Blanton or sources identifiable with the consumer loan industry.
In the state House, the  speaker is the FINAL SAY on whether legislation sees the light of day on the House floor.  Legislation introduced by two Democrats will need A LOT of help from the speaker in order to get a floor vote.
There's more:
Last year, Alexander defended the high interest rates allowed in the bill.

"Not everybody can go to the big bank downtown; not everybody has rich relatives," he said. "Either I'm going to go someplace where the sun's shining where the regulations are clear, or I'm going to go down and see my friendly neighborhood loan shark. We need to deal with reality."
The John Locke Foundation has an interview with a financial expert calling for changes like those pushed through by Tillis in this legislation:
Carolina Journal Online readers might remember an interview with University of Tennessee finance professor Harold Black that supported the changes endorsed by Tillis and a majority of his House and Senate colleagues.

Kokai: … If we were going to have this industry operate in the best way possible for consumers, what would we do differently than we do today?

Black: All of the research shows that these sorts of caps — and when you impose those caps, you actually decrease the wealth and well-being of the people who you are intending to protect — the research shows that there are higher bankruptcies. It shows that people become worse off financially. It shows strife within families, increases in divorce, increase in debt burdens. And the ironic thing is that the research also shows that when those caps are lifted, that people become better off and actually reduce their debt. And those are things that need to seriously be considered by the public — in that legislation usually trying with the intent of helping people actually turns out to hurt them and make them worse off.

Kokai: Another case of the law of unintended consequences.

Black: Exactly right.