Solar Goons check IN, ethics (legality?) check OUT @ AppState


We've seen all kinds of examples of how this young, cash-rich government-subsidized solar industry has corrupted the legislative branch in Raleigh.  Now, we're starting to see it spray its stink all over an institution of higher learning within our state.
Let's start off with meeting Ged (pronounced "Jed") Moody.  Since May 2015, Mr. Moody has been "special assistant to the chancellor for sustainability" at Appalachian State University in Boone.  Here is how the university's web site explains his job: 
"In the specially created role as Special Assistant to the Chancellor for Sustainability, Ged will serve at the chancellor's pleasure to advance Appalachian's many strategic sustainability opportunities as outlined in the university's new strategic plan, The Appalachian Experience: Envisioning a Just and Sustainable Future.[…]"
*Yep.  Thaaaaaat sounds like a really wise use of taxpayer money.*  
Prior to May 2015,  Moody served as "university sustainability director."    Here is how the university explained that role:
Ged Moody has been named university sustainability director at Appalachian State University. He will be responsible for coordinating the university's progress toward the goal of being a world leader in sustainability. He begins his duties July 1.

The position was established as part of Appalachian's strategic focus on promoting and modeling sustainability and alternative energy projects that are supported by the university's Sustainability Council.

"Sustainability is a strategic direction of Appalachian's and is supported by the administration, faculty, students and staff. Ged will coordinate the university's progress toward the goal of being a world leader in sustainability, create a campus sustainability plan, implement new programs and communicate sustainable practices with students, faculty and staff," said Greg Lovins, interim vice chancellor for business affairs.[…]
So, if you look at these two jobs at AppState, it sounds like Moody has been incredibly hands-on and involved in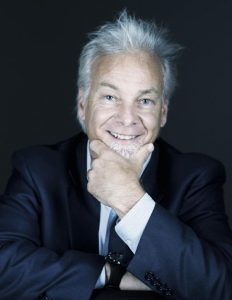 any and all green energy policy decisions at the Boone campus since 2009.
Let's fast-forward to around 2014.  Appalachian State University announced its plans to build electric car charging stations on-campus.  The project was slated to be completed by summer 2015.    Okay.  That sounds like a typical, granola, crunchy move by a college campus.  What's the problem, you ask? 
Let's meander over to the website for Renewable Design Associates, the design firm which oversaw the design and construction of the Appalachian State University car charging stations.  The project profile on their website includes photos of the actual charging stations — which include the name and logo of Asheville-based Brightfield Transportation Solutions.  In fact, here's the exact text from the profile on RDA's website: 
One of our favorite projects to date– The ASU Brightfield features shady parking and is equipped with 5.4kW of solar and 4 Level 2 electric vehicle chargers. The solar will produce about 30,000 vehicle miles worth of electricity a year! Designed by Brightfield Transportation Solutions (Asheville, NC), this project was about as locally sourced as they come. The chargers themselves were manufactured by GE in Mebane, NC, the canopy was manufactured of 100% USA steel in Mills River, NC, the solar racking came from a manufacturing facility in Shelby, NC, and the solar cells were made in Georgia! Not only that, but several of us here at RDA are alumni of Appalachian State's renewable energy program and loved spending time at our Alma Mater while building this.
Now, let's go back to Brightfield's website.  If you click on the "About Us" and "Brightfield Leadership Team" links, you will notice that Ged Moody serves as "Vice President for Strategic Partnerships and Informatics."  Here's how Brightfield describes Moody's job:
Ged leads Brightfield's ongoing patent and IT development and forges strategic partnerships that drive sales, increase market position and add company value. As technologist, Ged has hands-on experience in software development, systems architecture, and a management role in a large software firm. As a business leader, he has envisioned and brokered numerous strategic partnerships, creating value for customers and business partners alike.[…]
So, the VP for, basically, sales and marketing for the charging equipment supplier on the AppState project is ALSO  SIMULTANEOUSLY serving as the university's top adviser on green energy initiatives.  According to Brightfield's website, it was founded in 2009 — right about the time Moody started handling all things green at AppState.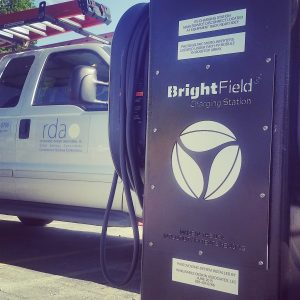 *Is there ANYWHERE on this planet where it is ethical or legal for you to serve as an officer with one entity while contracting for services with another entity where you are ALSO an officer?*
Some may try to argue that Brightfield offered the best value and price for the university.  Well, let's look at that.  Here's a national web site dealing with car chargers that does not even mention Brightfield.
It's also interesting that Brightfield does not mention Appalachian State University as a client.  (Could it be that someone within the company may be feeling a little queasy about the ethics of this deal?)
If you follow Moody's career timeline, you will see that he left the sustainability director job in May 2015 and started the special assistant job on July 1, 2015.  The car charger project was set to be completed in JUNE 2015.   So, it's a little challenging for him to distance himself from this one. 
This would have been a perfect case for the state's attorney general at the time to examine.  But he was busy running for governor.  
Where were the university's auditors, or state auditor Beth Wood for that matter?  Where was the chancellor or the university's general counsel?
What about the university's board of trustees?  Where were they while this fishiness was going on?  Well, we know where the chairman of the board, Brad Adcock, will be for the near future.  He's been tapped to serve as Roy Cooper's liaison to the General Assembly.