Shubert: Wayne King meddled in NC GOP's state auditor primary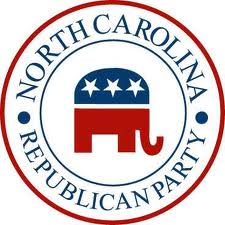 Fern Shubert is not one to mince words.  The former Republican legislator from Union County rocked  many a boat during her tenure on Jones Street.  Besides her legislative service, the conservative pol has run unsuccessfully for governor and for state auditor.
Shubert tells The Haymaker that NCGOP vice chairman Wayne King  pressured a local Union County GOP official to try and force her out of the 2012 GOP primary for state auditor.
Shubert says the whole saga began while she was driving back home from filing for the auditor's race in Raleigh:
"I got a call from a party official from back home.  He asked me if I would consider dropping out of the race.  I asked him why.  He told me that 'someone from much higher up the food chain' had asked him to ask me to drop out of the race. "
Judging from the official's comments, Shubert inferred that the initial request came from NC GOP headquarters in Raleigh.  She said she called NCGOP executive director Scott Laster to investigate. Laster, Shubert said, denied any involvement in the matter:
"He said he knew nothing about it.  Scott expressed disgust about the story.  He said anyone at the state party who participated in something like this would be guilty of 'party disloyalty.'   Scott said he didn't want any part of anything like that.  I asked him to help me figure out who contacted this fellow in Union County.  He said he'd like to help, but he had more important things on his plate at that time."
Shubert said her next call went to NCGOP chairman Robin Hayes. who also vehemently denied any knowledge or participation in the matter.  During an ensuing trip back to Raleigh, Shubert said she stopped by NCGOP headquarters to continue her inquiry.   She met with state party political director Laura McGee.  Shubert said McGee denied any involvement or knowledge about the matter.
Shubert said she asked McGee to call the Union County GOP official and ask him who, from NCGOP leadership, asked him to make the drop-out-of-the-race  pitch:
"He told her it was Wayne King who called him and asked him to ask me to drop out of the race.   Some time later, I encountered Wayne after a speaking engagement in Union County.  I confronted him about all of this.  He admitted that he asked this man to get me to drop out.  Wayne said 'Fern, we thought it would be a better idea for you to file for treasurer.'  Really?  I was the only person in the GOP primary who was actually qualified to serve as auditor.  Why would they want to force me out of the race? If Wayne was telling the truth, why was the request for me to only drop out, and not to drop out and file for the treasurer's race?  If Wayne was telling the truth, why did he wait until the last day — after multiple candidates had already filed for the Republican primary for treasurer — to make this request?"
Shubert said the discussion spawned one more question from her for King:
"I wanted to know what planet he was from, where he believes he has the divine right to grant permission to run for office, and to tell good Republicans which offices they can file for.  It's obviously not this planet."
Interesting.  We've heard accusations against Thom Tillis of meddling in legislative races over in The Outer Banks, and in Mecklenburg County.  Now, we're hearing allegations about meddling in the state auditor's primary.  It's like Sonny & Cher once sang: "And the beat goes on … "