Shoe sales and the UNC SOG
The UNC School of Government has a great legislative reporting service.  They really stay on top of the action on Jones Street.  (We've been subscribers to their daily emails for a while.)  Though, we were taken aback by today's email from them:
I hope you are doing better today! Hopefully the massage helped, or at very least, was enjoyable! Here is a referral link to the Birdies shoes I mentioned yesterday; it is supposed to give you $20  off your first order. http://fbuy.me/v/cwunsche. If it doesn't work, I think you can use the code TAKETEN to get 10% off your first purchase. I'm cheap, so I wait until they have a sale, they seem to put some styles and colors on sale a few times a year. I have the starling in slate (they are my favorite but I'm always afraid to wear them in questionable weather because of the fabric), black leather, and woven black. I think the leather ones fit a little tighter–I am hoping they stretch a little but I just got mine and haven't really worn them much. I wear a 7.5 in dress shoes and an 8 in sneakers and I've been ordering the 7.5 in Birdies. Don't know if they are your style, but I think they are comfy!

Perhaps Speaker Timmy can find this useful.  I understand he had shoe-shopping on the agenda today.  (I wonder if these people carry children's sizes?)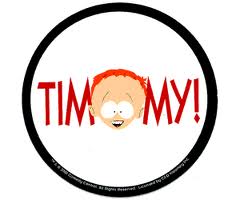 The writer was someone named Christine Wunsche, who happens to be — according to her email signature — Director of the Legislative Reporting Office at the School of Government.    She followed up that first email with this:
Sorry, for the interruption everyone! Please ignore the message that was clearly not meant for the listserv (unless of course you are looking for some comfy ladies shoes)! Thank goodness it is Friday!