Selfie-Gate: Pajama Boy & co. strike again in Wake County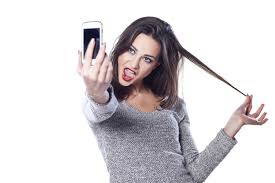 This Wake County School  Board is a real piece of work.  Over 60 percent of high school graduates in North Carolina who enroll in community colleges take at least TWO remedial classes.  The Wake County School Board is addressing this dilemma by establishing an "Office of Equity Affairs,"  watering down student disciplinary policies to a "three strikes" status, and championing the Ferguson riots as a positive lesson for the system. 
Now, the school system commissars in Wake are focusing their, um, "energies," on a new terror stalking our kids:
Whether by design or not, a proposed Wake County school policy change could ban students from taking pictures of themselves and others in school.
*SCREEEEEEEECH !!!* Say what?   We have a real problem with adequately preparing kids for life as productive adults, and our public school leaders are focused on WHAT? 
One of the revisions to the school district's technology policy would prohibit students "from taking pictures or videos with any device unless directed by a teacher." The wording comes at a time when "selfies," self-portraits usually taken by cellphones with cameras or webcams, have become a staple of youth-driven social media.

Several Wake school board members questioned the wording on taking photographs when the changes to the technology policy were discussed last week by the policy committee.

"We know that kids have phones in school and are using them," school board member Monika Johnson-Hostler said in an interview. "We need to be clear and cautious about what we say about using personal devices."

[…]

One of the changes, which would affect all 171 schools, is the requirement that teachers give permission for pictures and videos. It's part of a section on inappropriate use of technology, which warns against things such as producing, posting and sending inappropriate or offensive material.

School board member Jim Martin, chairman of the policy committee, said it makes sense that Wake could require students to get a teacher's permission before using a district-owned device to take photographs and video. But he questioned how it could be applied to a student's personal device.

"I don't think we can say you can't take pictures with your personal phone," Martin said. "Kids are taking selfies in the lunchroom all the time."
Ah, Pajama Boy.  We knew Mr. "Bring On The Riots" had to be in the middle of this nonsense. MORE: 
David Neter, Wake's chief business officer, said he thinks the intent was to restrict unauthorized photos and videos in classrooms as opposed to lunchrooms. But board members said the policy makes no distinction between the two situations.

School board member Bill Fletcher said it can be helpful when students take pictures of fights that can be used by the district to find out what happened.

But Cathy Moore, deputy superintendent for school performance, said it can be unhelpful when students post videos of fights online.

School board member Kevin Hill questioned the enforceability of the photography rule, considering how the technology policy says students must comply with it when using any district technology or personal devices on school grounds and at school-sponsored activities.

"Yeah, I'm going to be walking through the stands of a football game to see who is taking selfies," Hill said.

Hill suggested changing the rule to apply during the school day or during instructional use.

"School-sponsored activities to me are just wide open," said Hill, a former principal. "I don't know how to solve it, but if I were a principal I'd be looking like, 'Oh, my goodness.' "
What could be the motivation here?  Could it be to avoid having to deal with embarrassing situations like, oh, THIS ?  And who decides what is inappropriate?  That standard should not surpass what the law says for the rest of us.  You know.  No bathroom shots.  No dressing room / locker room shots.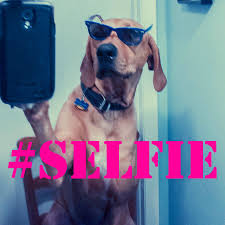 As a college instructor, I occasionally have to deal with issues regarding outside technology.  The institutions where I teach require students to ask permission before recording a lecture. (I allow it if they produce some documentation that recording is a necessity due to some disability.  I have found students tend to slack off and pay less attention if they just babysit a recorder, as opposed to actively take notes.)  Of course, I don't say anything in class that I wouldn't say on this blog, or in front of my pastor or parents.
I require students to turn their phones to 'silent' or 'vibrating' mode.  Of course, there should be no talking on a cell phone in class. Some of my students have used laptops or tablets to take notes, and that has been fine.
The ready availability of photographic / recording technology is a great tool for promoting transparency and freedom.  You're less likely to show your butt if there is a chance you will be recorded and posted on YouTube.  The tools available in most smartphones give the masses some leverage against those in authority.  Believe it or not, people occasionally abuse their positions of authority.