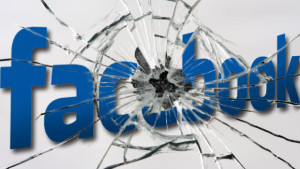 Some of you who follow us on Facebook may have noticed that we haven't been updating our page lately.  The reason?  The administrative interface for the page has crashed — making it nearly impossible to post new items.
We ARE still updating our Twitter feed (@DailyHMblog) as well as the RSS feed and the email newsletter — all of which are accessible via icons on the blog's home page.
So, what happens with our Facebook relationship?  We're going to keep working on getting it straightened out.  We may start a new page.  We may abandon Facebook altogether.    Regardless, stay with us.  Our social media strategy may change.  But our attitude — and our approach to our work — WILL NOT.