#ncpol: Harnett GOP cleaning up Jason Lemons's mess
He's the money man for the state GOP.  He's no longer the money man for the Harnett County GOP.
Jason Lemons has had more than his fair share of issues with campaign finance compliance.  Running lower-level, county organizations has been a challenge for him.  But Lemons — a college buddy of David Lewis, Dallas Woodhouse, and Dee Stewart — appears to have all kinds of job security handling the bigger pot of money at NCGOP HQ.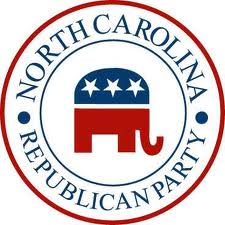 On March 26, 2019, Lemons and the Harnett County GOP  executed a payment plan agreement to settle $2869.49 in campaign finance-related fines.   According to the state board of elections,  Lemons was officially replaced as treasurer of the Harnett County GOP on April 29, 2019.
Initially, Lemons himself had been paying fines assessed against the local party.  Now, the Harnett Party is bound to a payment plan to settle fines incurred while Lemons was their treasurer. 
Considering all the attention being given to hiring a new executive director, it might be worthwhile for NCGOP leadership to pay more attention to their treasurer.