#ncpol: *"Awwww. Isn't that SWEET?"*
All of us have "exes" out there.  Just be glad THIS particular "sweetheart" wasn't YOURS: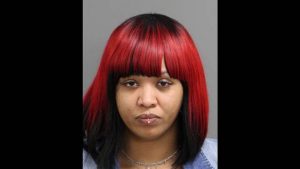 A Raleigh police officer stopped Cheree Maria Bandy for driving with an expired registration sticker on her license plate on Thursday night. But by the time the traffic stop on West Millbrook Road ended, the officer discovered that Bandy was wanted for a half-dozen charges stemming from a disruptive visit to WakeMed's emergency room last year and an altercation with her boyfriend in Johnston County two years ago.

In outstanding warrants issued on March 29, 2017 — exactly one year before Thursday's traffic stop — WakeMed police accused Bandy, 36, of telling emergency room staffers at the hospital that "all whites should get skin cancer and die," according to arrest warrants made public Friday at the Wake County Magistrate's Office.[…]
Interesting.  Now, imagine that a white suspect (this one was black, FYI) got caught screaming the SAME THING,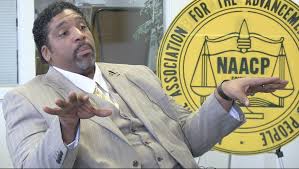 replacing "whites" with "blacks."  The Round Rev would be roaring and the marchers (and The  N&O op-ed team) would be gearing up.
I love how there's no mention of the suspect's race or political affiliations in the story.  If she was a Republican ( she's not) or a member of The Tea Party or some other conservative / taboo group, that would have been prominently featured.
Our local paper here in Moore County is famous for offering very vague descriptions of suspects.  Far too often, we are asked to call the police if we see a "male in his teens or 20s wearing a hoodie."  I'll never forget one news article that described the suspect in an assault and car-jacking in Southern Pines — a male in his 30s or 40s, over six feet tall, weight 250 to 300 pounds, wearing a Polo shirt.
After one of my associates read that story, he quipped to me: "Gee, that could be YOU. I hope you have an alibi."
MORE:
[…] Bandy's arrest Thursday came after a Raleigh officer pulled over the 2006 Toyota she was driving Thursday at 9:24 p.m. The officer charged her with driving while license revoked after seeing her car's expired registration plate, according to a traffic citation filed at the magistrate's office.

That led to the officer looking up her criminal history and learning there were outstanding warrants for her arrest from 2017 and 2016.

WakeMed police had charged Bandy with one misdemeanor count each for communicating threats, harassing phone calls and disorderly conduct by abusive language, according to the arrest warrants.

Investigators say Bandy threatened to punch an emergency room nurse in the head. She's also accused of telephoning the emergency room "for the purpose of annoying, threatening and harassing" the staff. Police say Bandy "screamed in a loud voice racial remarks that were offensive to the emergency room staff, patients and visitors," the arrest warrants state.

Police say Bandy "refused to settle down," and continuously used derogatory and offensive phrases directed toward white people while asserting the racial superiority of black people and saying that white people should get skin cancer and die, according to the arrest warrants. Investigators said Bandy threatened to have the staff fired. They also said her behavior frightened elderly and juvenile patients who witnessed the scene.

Johnston County officials also were looking for Bandy on misdemeanor charges of cyberstalking, injury to personal property and simple assault, according a second arrest warrant filed with the magistrate. That incident happened on April 10, 2016, and the alleged victim was Bandy's former boyfriend, according to the arrest warrant.

Investigators said she repeatedly sent him emails "for the purpose of abusing, annoying, harassing and embarrassing" him, according to the warrant. Police also think she caused about $200 damage to the ex-boyfriend's Cadillac Escalade and then scratched his face and arms, according to the warrant.

Bandy remained in custody Friday. She was not given bail for the offenses related to her former boyfriend. The magistrate ordered her to be held for 48 hours before seeing a judge.

She was given a $3,000 bail for the offenses that were incurred during the traffic stop and at WakeMed, according to the citation and warrant.