#ncpol: A tantrum from the bench …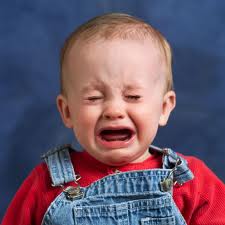 Judges ARE the kings (and queens) of their respective courtrooms.  What they say GOES for the events within those four particular walls. Sometimes, they take things a wee bit too far. 
Case in point, District Court Judge Dale Deese (Unaffiliated) of Robeson County.  Deese was appointed to fill a vacancy by then-Gov. Pat McCrory.  McCrory ignored the recommendations of (1) the local bar association and (2) the local GOP in appointing Deese, a Democrat-turned-Unaffiliated with close ties to some long-time Democrat financiers (who had thrown McCrory a little cash recently).
Judges typically don't become the focal point of news coverage.  But Deese's antics on the job the other day caught the attention of the local paper in Lumberton: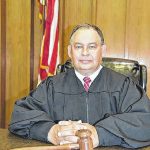 A District Court judge on Thursday refused to hold court with a prosecutor who is his opponent in the Nov. 6 General Election.

According to District Attorney Johnson Britt, he had to assign another prosecutor to replace Angelica Chavis-McIntyre when Judge Dale Deese would not enter the courtroom.[…]
That's right. The man would not come out of his room.  (FYI:  McIntyre is the daughter-in-law of former congressman Mike McIntyre (D).) 
MORE:
[…] Chavis-McIntyre would only say, "I showed up to prosecute cases in the court I was assigned to and was unable to do so. Justice cannot be carried out if the judge refuses to hold court."

[…] Britt characterized the cases Chavis-McIntyre was assigned to Thursday in criminal District Court as "little misdemeanors and traffic tickets."

"I was not here when it happened," Britt said. "I was just informed when I got here and was told he was not going to hold court with her as the prosecutor."

He assigned Mary Jane Richardson to replace Chavis-McIntyre and said it was really not much of a hardship because the matters are routine.

"The way it is run are the types of cases are always the same," Britt said. "Just the names and the dates change."

Eighty cases were scheduled on Thursday's docket for courtroom 3C, according to public records. Deese's refusal to enter delayed court for about an hour.

A reporter for The Robesonian tried to find Deese at the courthouse Thursday afternoon and could not. A detailed message to his cell phone was not returned.

A defendant, who didn't want to be identified, said he was a little confused on what was going on in the courtroom.

"The deputy in the courtroom walks up to a clerk and the lawyer and says, 'He refuses to come into court with her here,'" the defendant said.

Another person posted on social media what he witnessed Thursday morning in courtroom 3C.

"Sitting in court this morning and judge refuses to come in court with who the DA is, that's crazy," she posted. […]
The Lumberton paper eventually caught up with Judge Deese:
A District Court judge on Thursday who refused to hold court with a prosecutor who is his opponent in the Nov. 6 General Election said he did so to make sure he was not in violation of judicial standards.[…]

Deese said he has no choice.

"The Judicial Standards Commission has instructed judges to recuse themselves from appearing in court with their opponent during the election campaign and for six months thereafter," Deese said. "Therefore, I may have been subject to disciplinary action by the Judicial Standards Commission had I held court with my opponent."
There was probably a much better way to handle this.  Deese, once he learned McIntyre would be his opponent, could have requested the DA's office not assign McIntyre to a courtroom where he is presiding.   McIntyre filed on June 18, but her intentions were well-known in local political circles for months prior to that. 
Also, think about the inconvenience for all those involved in cases in that courtroom that day who had to twiddle their thumb waiting for the standoff to end.