#ncga: McClatchy giggles over McCrory's gay lefty stalkers, but one Mecklenburg senator is not laughing.
The drivebys at the failing Charlotte and Raleigh papers were all atwitter about an online video appearing to show hecklers /stalkers following Pat McCrory around DC this past week: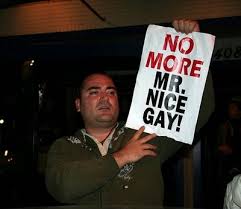 If a Facebook video was any indication, Pat McCrory did not receive a warm welcome during at least part of his trip to Washington, D.C., over the inaugural weekend.

The video was posted by Udai Basavaraj Friday about 4 p.m. and is tagged at the Capital Hilton in Washington. The LGBTQ Nation website picked up the video on Saturday. By Sunday the video had more than 53,000 views, nearly 500 reactions, 300 shares and 100 comments on Basavaraj's Facebook page.
Ah, monitoring the LGBTQXYZ Nation website.  Surely, there's a lot of mainstream stuff there that appeals to average, hard-working North Carolinians, eh?  MORE: 
In the more-than-three-minute video, McCrory, television personality and conservative pundit Lou Dobbs and three unidentified women are approached by people on the street who shout "Shame!" and call McCrory an "anti-gay bigot." McCrory and his group try to avoid the group of people shouting, but are followed down an alley where they waited to be admitted to the building.

McCrory and North Carolina have been maligned on a national stage over House Bill 2, or "the bathroom bill," which McCrory signed into law after it was passed by the Republican-majority General Assembly. The bill was criticized for nullifying local non-discrimination ordinances statewide, directing transgender people to use restrooms and locker rooms matching the gender on their birth certificate in government-owned buildings and initially revoking the right to sue in state court for discrimination.

McCrory and Dobbs can be seen smiling and talking briefly in the video, though it's unclear what they said.

"We got you now!" one person said as McCrory waited for someone to let him into the building at the end of the alley.

None of the people shouting physically engaged with anyone in McCrory's group in the video. Many of them are shown filming the incident on their cell phones.

Police eventually intervened and shooed the crowd away, though not before some of the protesters accused them of "protecting the homophobes." […] 
Senator Dan Bishop (R-Mecklenburg) was not amused: 
Who is Udai Basavaraj?

Lines are being crossed, and I have been holding my tongue. Yesterday, however, one of the growing series of spectacles caught my attention like no other. It was a video article posted on the Charlotte Observer's website showing the immediate past governor of North Carolina chased by a chanting mob down a blind alley in Washington, DC on Saturday.

The 3:35 video begins with former Gov. Pat McCrory bidding goodbye to TV commentator Lou Dobbs on a city sidewalk. The mob approaches him and begins chanting and shouting, "Shame on you… You're a bigot and an a**hole… You're not a man, you're a coward."
Whaaaaaaa …. ???   The drivebys didn't mention all THAT.  (Of course, putting that stuff in the story would blow the whole meme about the cute, cuddly gays getting some licks in against the *playground bully.*  MORE: 
Gov. McCrory retreats calmly in the company of three women and Mr. Dobbs down an alley to a building entrance that is locked. As they wait to be admitted, mob continues to chant, "Shame." Just after the one minute mark, the ringleader says, "We've got you now."

Two more anxious minutes pass until uniformed Secret Service officers arrive and usher the mob away. The mob turns on them, shouting, "Shame on the cops, too."

Ubiquitous leftist rioters are fond of shouting "Shame," but invariably incapable of it.

Ditto for the Charlotte Observer. The lede of its article is the breezy observation that "[l]ife following public service isn't always easy when you're known as the governor who signed [HB2]." Content with this revolting dose of schadenfreude, the one-time news organization credits Udai Basavaraj for the video, as if he's a news photographer, and links to his Facebook account. But reports nothing about him.

Not for the first time, I have done the Observer's work for it…
Bishop goes on to give us a little background on the cute, cuddly, harmless lefties following and heckling McCrory:
Basavaraj hails from Greensboro. His Gofundme pages beg $1,000 to attend Socialism 2016 in Chicago last July and two grand for buses to take members of the International Socialist Organization to Washington to protest President Trump's inauguration.

In September, according to student newspaper The Carolinian, Basavaraj co-led an ISO informational meeting at UNCG where "socialists, Marxists, anarchists and those interested in learning about socialism gathered." (The story did not note whether Basavaraj summarized the benefits of socialism for, say, Venezuela for the young people in attendance.)

Basavaraj's cohort for the meeting was Juan Miranda, a socialist organizer, UNCG graduate assistant and fellow South Meck High alum, according to his Facebook page. Basavaraj's Facebook post tagged Miranda as a participant in the mob that pinned McCrory against a building. One also wonders if the mob fell upon the former governor by coincidence or if they stalked him.

If Gov. McCrory were a former official of the District of Columbia, this incident might have been a crime punishable by five years in prison. D.C. Code § 22-851 (anyone who "by any threatening letter or communication, intimidates, . . . or retaliates against, or attempts to intimidate . . . or retaliate against" a current or former official "on account of the performance of [his or her] duties.")
Hmmmm.  I thought intimidating and threatening people was already against the law.  I admit, I am a little queasy about giving politicians extra special treatment here.  Just like with the whole "hate crimes" crusade, there is a lot of room to stretch things all out of proportion and make some even bigger mischief: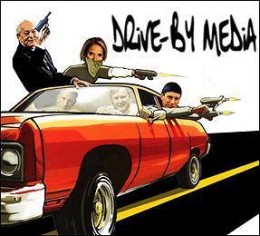 […] So should it be in North Carolina. This is dangerous. Jim Hunt, Bev Purdue and other governors never faced riotous mobs in their post-service, private lives, without personal security. If they had, the Observer of that day wouldn't have laughed it off, which is contemptible.

When the General Assembly returns to Raleigh this week, I will introduce legislation to follow the lead of the District of Columbia and make it a crime to threaten, intimidate, or retaliate against a present or former North Carolina official in the course of, or on account of, the performance of his or her duties.

And I will also urge my colleagues to take other appropriate steps to guarantee the personal safety of Gov. McCrory by all necessary means.

Because lines are being crossed.[…] 
Even better than passing a new law?  Hang these goons around the necks of Josh Stein and Roy Cooper.  The people doing the intimidating in this video ARE diehard supporters of Cooper and Stein.  Make them OWN their disciples's actions.
While The N&O and CharO newsrooms giggle over stuff like this, average North Carolinians and Americans see further evidence of : (1)how far our country and culture have fallen, and (2) how smart their votes for Trump and Pence were.