#ncga: A GOP surrender on taxes?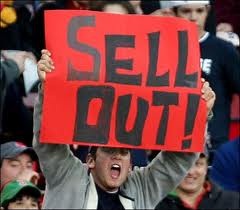 An awful lot of the Republican Party's electoral gains statewide and nationally over the last 35 years can be attributed to the party's championing of the idea of allowing people to keep more of their own money to spend as they see fit.  Now that Republicans are in charges of most everything in Raleigh and in DC, we're starting to see some flirtation with the statist tendencies that got the Democrats banished from power.
Let's take the alleged as tax cut being championed in the North Carolina Senate right now.  I have usually been a fan of the Senate, but I am failing to see the wisdom in taking the route they are taking. It appears that groups on both the right and the left are seeing the proposal as a stealth tax increase:
[…] "The gas tax portion of this bill appears to be a bait and switch on taxpayers," Donald Bryson, North Carolina State Director for the conservative group Americans for Prosperity said in a email news release. "While it does give an initial cut in the gas tax, it sets a new floor on the tax at 35 cents and thereby keeps the gas tax artificially inflated over time. AFP's concern is that this proposal functions as a tax increase over time. Our preference would be to make a clean cut on the gas tax, and not play political games to make taxpayers believe they are getting a good deal over time."

From the progressive group Progress North Carolina came a similar viewpoint: "If Senate Republicans want to pump over a billion dollars in extra taxes out of North Carolina families who are already struggling to make ends meet, they should be upfront about it instead of rushing an intentionally deceptive bait-and-switch proposal through the General Assembly," Executive Director Gerrick Brenner said in an email news release that claims the proposal would cost every driver an extra $50 dollars more in gas taxes every year. "Lawmakers think they can fool voters by passing a tiny short-term cut which hides a massive long-term increase. Governing through bait-and-switch tax schemes is no way to run a state, and North Carolinians deserve better from their leaders." […] 
On the other side, president pro tem Phil Berger, The North Carolina Chamber, and the League of unicipalities are praising the alleged tax cut.  Here's Senator Berger:
[…] "Today's bipartisan vote reinforces that there is broad support for this balanced plan to provide a real cut to the gas tax, ensure we can continue to build and maintain safe roads, bridges and economic corridors, and offer North Carolina teachers a much-needed tax deduction." […] 
*Mmm-Hmm.*   Now, let's turn to an unlikely source — the AP — for some clarity on this matter:
A quick cut in North Carolina's gasoline tax proposed Tuesday by Senate Republicans could bring higher tax rates to the pump later this decade.

The measure would lower the gas tax from the current 37.5 cents a gallon to 35 cents March 1 for the rest of 2015.

Starting next year, the formula that recalculates the tax periodically based in part on the wholesale price of gas would be modified and set a 35-cent floor for the tax, the primary funding source for state Department of Transportation operations as well as road and bridge maintenance.

"We're going to cut, freeze and stabilize the gas tax," Sen. Bill Rabon, R-Brunswick, one of the bill's chief sponsors, told the Senate Finance Committee. The alteration was incorporated into another tax bill and approved on a voice vote. The chamber's budget-writing committee also approved the bill later Tuesday, before the first of two required floor votes Wednesday.

Without changes to the formula, recent low gas prices would cause the gas tax to likely fall by several cents per gallon – well below 35 cents – this July and could keep the projected rate below that level for years, according to lawmakers and legislative staff. Lawmakers and business leaders worry that would hamper road construction as state officials consider how to close a transportation funding gap in the coming 25 years.

If the current formula is left intact, DOT estimates it would have to delay scores of projects and thousands of miles of road resurfacing valued at nearly $840 million through mid-2020, according to a list given to lawmakers and obtained by The Associated Press.

"Volatility absolutely kills us because we put projects in, then we have to take projects out," Rabon said after the meeting.

The immediate tax drop in the bill would cause an immediate loss of $33 million. The measure directs DOT to make across-the-board reductions and eliminate 500 filled full-time positions and at least 50 vacant positions to help cover some reductions.

However, the change could mean an even higher rate and more revenues for transportation over time.

If the bill were enacted, the average annual gasoline tax would be projected to reach 40.5 cents for the year ending June 30, 2018, and 41 cents in 2019, according to Amna Cameron, a legislative fiscal analyst on transportation matters. A detailed fiscal review of the provision estimates the change would generate $237 million more in the next fiscal year, rising to $352 million in 2018-19.

The proposal is a tax increase because the rate won't fall as much as current law mandates, said Donald Bryson, state director for the conservative Americans for Prosperity.

"Telling taxpayers they're getting a tax cut when in fact it's keeping the rate artificially high and functions as a tax increase over time is a real problem," Bryson said.

Rabon disagrees, saying the detailed fiscal review is flawed because it doesn't account for a continued decline in gasoline consumption from more fuel-efficient cars and higher standards, he said.

"Decreasing this volatility makes a lot of sense," said Democratic Sen. Floyd McKissick of Durham.

[…]
Wow.  Volatility.  Sounds like capitalism and free markets to me. We all know *how well* things work when government gets in the stabilization business.  (Prices, wages, banks, mortgages, etc.)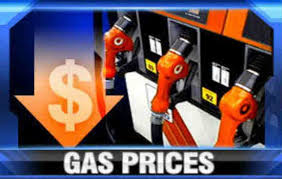 Rabon is peddling that old saw about a decline in gas consumption. Cuts in price on a desired commodity typically produce greater consumption.  People need their gas.  They looked for alternative means — or backed off driving altogether — when they were staring at $4 per gallon. 
You guys in Raleigh MIGHT have more money to play with — without digging into our pockets — if you stopped robbing from the gas tax-funded Highway Trust Fund to pay for bike trails, driver's ed courses, and staffers for treasurer Janet Cowell and Gov. Pat McCrory among others.
And then there's Golden Leaf — the money shaken down from tobacco companies in the settlement with the feds to purportedly pay for health care for smokers but is now being used as bribes incentives for Commerce Department targets. And let's not forget other money pits like the governor's western mansion, Tryon Palace, and The Global Transpark.
Are these people SERIOUSLY trying to tell us that there is absolutely nothing out there that they can cut or eliminate to free up money for these road projects?  We're being shaken down for enough on April 15 of each year.  They need to live within their means like you and I do in our households.  If we ran our personal affairs like they ran the government, we'd be up to our necks in creditors, lawyers and jail time. 
Cut spending. Stay out of my wallet. Enough is enough.