#ncga: A familiar face from 2012?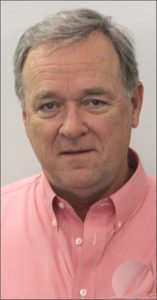 Republican Ed Goodwin gave Elaine Marshall a spirited challenge in the 2012 Secretary of State race. Now, it appears Goodwin is eyeing a different route to Raleigh:
Eddy Goodwin, a former state ferry director and former Chowan commissioner, says he plans to run for state representative in the newly configured 1st House District [….] 

Goodwin, 65, is planning to run in the new House district that includes Chowan, Perquimans, Tyrrell, Bertie, Washington and Camden counties. He's seeking the seat because current House 1 state Rep. Bob Steinburg, R-Chowan, isn't seeking re-election to the House but plans to run for the state Senate instead.

The filing period for the March primaries opens in February.

Goodwin said he likes the direction the state has been going under the Republican-led General Assembly but would like to work to ensure that northeastern North Carolina is treated fairly when it comes to funding for transportation and other infrastructure projects.[…] 
Sounds fair.  I got to know Goodwin while covering his 2012 race against Marshall. He seemed like a pretty good guy.  Though, something did come up later in  this article that has me concerned:
[…] If he's successful in his bid for a House seat, one of the key issues Goodwin will be grappling with is the development of alternative energy sources in the region.  

Goodwin said he believes that wind power and other alternative energy sources are part of a balanced approach to energy policy for the state.

"You have got to have a blend of everything," he said.

Goodwin said he doesn't like everything about wind power and other alternative energy sources but thinks there are ways to balance the positive and negative aspects of different sources of energy.

"I think there's a way to get it balanced out," Goodwin said.
So, District 1 Republicans may end up replacing one solar weenie — Steinburg — with ANOTHER ONE?
There IS another choice out there for 1st district Republicans.  Take a good look at Candice Hunter. 
She doesn't strike me as a, um, "team player" in Raleigh.  We have too many of those, right now.