NC PolicyWatch tries to burn Folwell over Cowell's sleight-of-hand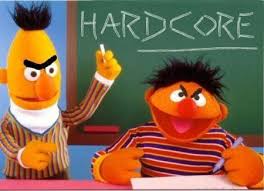 Chris Fitzsimon's comedy team never passes up an opportunity to spit the word 'BIGOT' at a conservative.  This time, the lucky recipient  of Team Chris's golden spittle is state treasurer Dale Folwell:
[…] In 2017, as the family planned Connor's transition, the State Employee Health Plan covered treatment related to gender dysphoria. Indeed, that was the first coverage year in which the plan extended that coverage to transgender people — a move taken to stay in line with federal anti-discrimination policies finalized in May of that year.

But on January 1, 2018 — one day before Conner's first appointment to begin hormone therapy — that coverage ended.

The medical community's position had not changed.

The State Treasurer and the State Health Plan Board of Trustees had.[…]
That's right.  Mean ol' Dale Folwell took office in 2017 and snatched those benefits away.  (At least that's what Chris and his special friends want us to believe.)
I reached out to one of my well-placed moles who happens to be very familiar with the inner workings of the state health plan around Raleigh. Here's what we learned:
"This is on Janet Cowell.  She implemented the coverage as an emergency item at her very last board meeting before leaving town. She only put a one-year time limit on the coverage.  If she really wanted to help these people, she would have made the coverage in the state health plan permanent, and forced Folwell to take board action to remove it.  All Folwell really did was wait for her directive on the transgender coverage to expire, and not renew it.

Also, it wasn't about the trustees changing.  She didn't try to make it permanent because she didn't have the votes from the trustees to make it happen."
We couldn't catch up with the current treasurer.  But we did come across a written statement his press office sent out to the drivebys on this matter:
"The State Health Plan's policy of not covering sex change operations as a benefit, is the same now as it was during the entire eight years of Treasurer Janet Cowell's administration and all previous North Carolina Treasurers.

The legal and medical uncertainty of this elective, non-emergency procedure has never been greater. Until the court system, a legislative body or voters tell us that we 'have to,' 'when to,' and 'how to' spend taxpayers' money on sex change operations, I will not make a decision that has the potential to discriminate against those who desire other currently uncovered elective, non-emergency procedures."
In a 10/25 article, PolicyWatch downplayed the first paragraph of Folwell's statement.  In a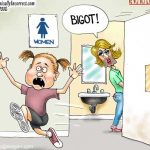 10/29 article, the whole first paragraph of Folwell's statement was omitted.  That makes it a lot easier to paint the man as a bigot, eh? 
As late as March of this year, the state health plan had a $34 billion fiscal hole.  Most elective procedures are not covered.  Want those droopy eyebrows "fixed"?  That's on YOU and YOUR wallet.