My apologies: The great Chick-fil-A same-sex kiss-in is FRIDAY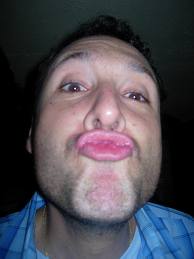 I MUST do a better job of documenting — ahem — *historic*  events like this in my calendar.    The great same-sex kiss-in has got to be sort of , um, anti-climactic (or pointless)  given the events of yesterday.
If you patronize a Chick-fil-A on Friday, and happen to witness some of this gay stuff, DO NOT REACT.  That's what they want.  They want video or audio of  straight people making nasty comments.
Just go buy your food — do what you normally do there — and go about your business.  IGNORE the nonsense.   If you don't react, they don't get the publicity or the political victory.