George Soros stooge seeks seat on NC Supreme Court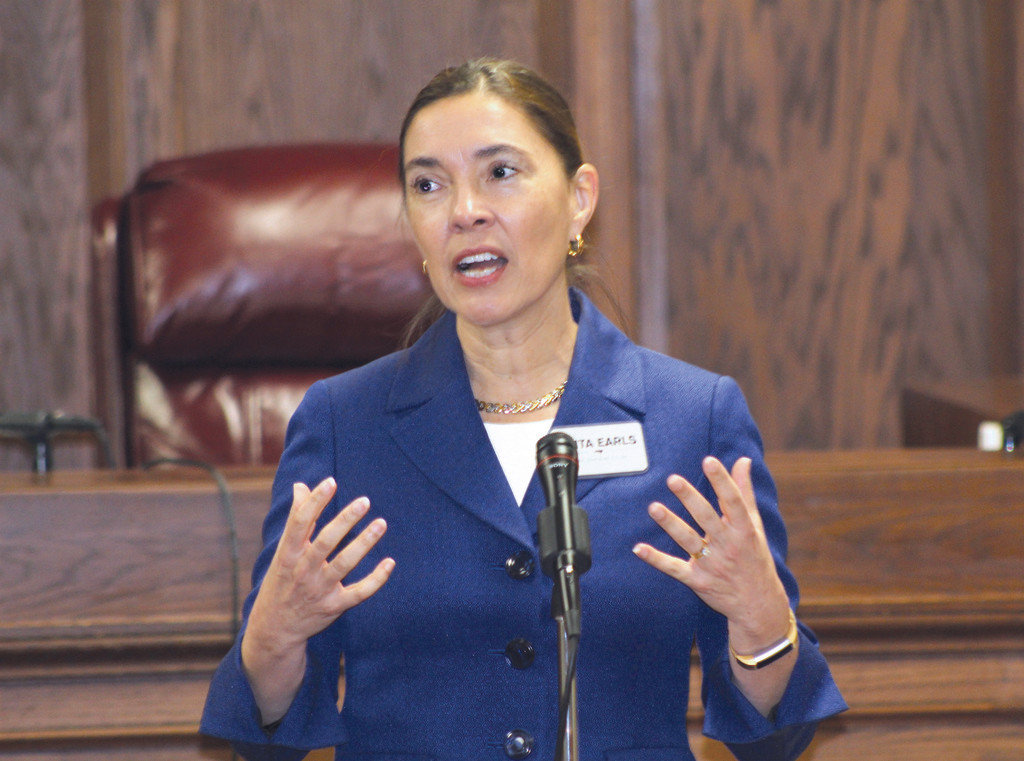 One only has to look back at the blitz of lawsuits since 2010 to see the power of the judiciary  to wipe out conservative and Republican gains at the ballot box.  Never mind that 70 percent of the state's voters wanted to codify marriage as being exclusively between a man and a woman.  Find the right leftist ideologue in a black robe and — Voilà!  The will of the people is struck down.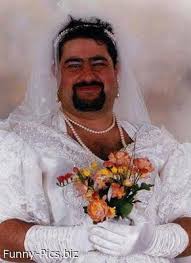 In 2016, in no small part to foul-ups at the top of NCGOP ranks, liberals earned a one-vote majority on the state Supreme Court.  Anita Earls, founder of something called The Southern Coalition for Social Justice, is on the ballot this year seeking to  put the coup de grace on any hopes of further conservative decisions out of the state's high court.
Earls is getting some help — thanks to a Democrat lawyer who filed for the race as a Republican.  So now, voters can choose between Democrat Earls, Republican incumbent Barbara Jackson, and "Republican" Chris Anglin.  The most recent polls show Earls with 38 percent, Jackson with 11 percent, and Anglin with 7 percent.  Forty-four percent were undecided.
Just so you know a little about what you're buying into with a vote for Earls, here are some helpful tidbits:
Southern Coalition for Social Justice is an extreme radical left-wing group that promotes community organizing to effect economic, social and political change. Anita Earl, Executive Director of the SSSJ, was a member of the State Board of Elections before resigning to sue the state over the 2010 redistricting maps. Over fifteen percent of the group's grant money comes from two extreme liberal political groups – Foundation to Promote Open Society (George Soros group) and the Z Smith Reynolds Foundation.

SCSJ belongs to the following networks: Democracy NC, Moral Mondays and Blueprint NC. Blueprint NC is the group that gained infamy with their strategy memo that directed their members to "eviscerate, mitigate, litigate, cogitate and agitate" the state's leadership in 2013.

The SCSJ has taken a prominent role in the fight against voter photo ID and other needed and commonsense reforms to our election laws. They have also taken a leading role in lawsuits to stop the most recent redistricting maps ultimately upheld by the U.S. Justice Department and the North Carolina Supreme Court.[…]
So Earls has been front and center in all of this courtroom-centered chaos surrounding our elections.  She's tight with George Soros and his team, as well as the notorious Round Rev and his "Moral Monday" nonsense.  Just imagine the mayhem she could fuel with a black robe and a seat on the high court.
If that's not enough, here are the leftist wing-nuts at The Daily Kos praising Earls to the high heavens:
[…] She was recruited out of Yale by North Carolina's first integrated law firm, where she practiced civil rights litigation for a decade. 

From there Earls moved on to government service, with her appointment as U.S. Deputy Assistant Attorney General for Civil Rights in the Clinton administration. But in 2007, she returned to North Carolina to begin the work she is best known for: envisioning, building, and leading the Southern Coalition For Social Justice (SCSJ).

From its birth in 2007, under Earls leadership the non-profit SCSJ has grown into a multi-million dollar North Carolina civil rights powerhouse today. Among her many legal victories there, two will be most familiar to nationwide readers: the overthrow of the state's 2013 'monster voter suppression law,' which Earls' persuaded a federal court to declare "target[ed] African Americans with almost surgical precision," and her last case before stepping down to run for office: Covington v. North Carolina. As plaintiffs' lead attorney in Covington, she challenged the constitutionality of the state's racially gerrymandered legislative district map in federal District Court, and ultimately before the U.S. Supreme Court, winning the redrawing of that map this year by a court-appointed special master.

Thanks to her victory in Covington, incumbent GOP state legislators now find themselves scrambling for votes in newly redrawn districts no longer engineered to rig election outcomes. In the eyes of those who would cling to power by disenfranchising 'the wrong sort' of voters, Anita Earls must seem dangerous indeed.[…]
FYI, lefties use "voter suppression" as a synonym for requiring a photo ID to vote. Hold on to your hats, ladies and gents, this bunch wasn't done fawning:
[…] Jackson's thin campaign web site evokes the wistfulness of a dusty participation trophy on an otherwise bare shelf. Its list of the incumbent's accomplishments leads with her authorship of an unremarkable law review article, "To Follow or Not to Follow: The Brave New World of Social Media," and wraps up with mention of her appearance on the game show, Jeopardy.

Earls' campaign web site, in contrast, boasts a wealth of endorsements and testimonials from former governors, current congressmen, state legislators, fellow 2018 candidates, the AFL-CIO, Equality NC (the state's potent LGBT rights organization), NAACP leaders, the Democratic Party, America Votes, Emily's List, our own Daily Kos, and more. Meanwhile, Jackson's site lists a mere two endorsements, including that of Cherie Berry, whose name is perhaps best known in North Carolina for gracing elevator permits statewide.

Earls' site tackles head-on the tough issues reflecting her moral compass: voting rights, civil rights, desegregation, employment discrimination, gerrymandering, voter suppression, legislative overreach, an independent judiciary, and the rule of law. Jackson's site offers only a single anodyne position statement in just six sparse words: "Judges should judge; legislators should legislate."
Um, EXACTLY. I don't want my judges espousing preconceived stands on the issues.  I want them evaluating legislation and existing laws in accordance with what The Constitution says.
Want to know what the lefties are really concerned about with races like this?  Here goes:
[…] Finally, should the U.S. Supreme Court take the sharp reactionary turn many observers fear, state supreme courts could become progressives' last line of defense for a woman's right to choose, voting rights, environmental justice, and more. Still on the books in North Carolina are currently unenforceable laws — which, under a reactionary SCOTUS, might become enforceable tomorrow — including laws requiring that voters be able to read and write sections of the U.S. Constitution in English, and barring from office candidates who deny the existence of God, and banning same-sex marriage. 
Can't legislate from the legislative branch because voters aren't buying what you're selling?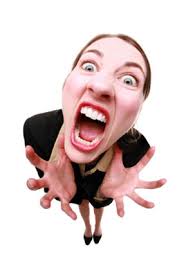 Legislate from the bench via candidates who are virtually unknown to the vast majority of voters and a process almost exclusively controlled by people with law degrees.
The Daily Kos is right in one sense:  The Jackson campaign is running a weak effort.  There is a very serious chance that she could meet the same fate as Robert Edmunds in 2016.
Anita Earls is a smarter, younger version of Hillary Clinton.  Having Hillary in The White House would have been disastrous for the country.  Having a Hillary clone on the NC Supreme Court bench would be disastrous for our state.