Donald Duck for …. MAYOR ????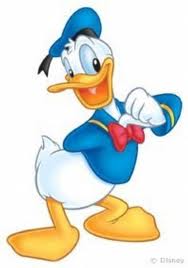 Pinehurst voters may think they have a lively mayoral race this year.  But that  Moore County election doesn't hold a candle to the race for mayor in the New Hanover County community of Castle Hayne – a suburb of Wilmington:
It appears Castle Hayne Mayor Candidate Tom Radewicz finally has an opponent: Donald Duck.

Rick Wilson launched a Donald Duck for mayor write in campaign earlier this month. Wilson, a boat mechanic who has lived in Castle Hayne since 1967, spoke to me at length about it last week.

Other media outlets mentioned his campaign, but he wanted to stress that his efforts had nothing to do with any anti-incorporation group. He just doesn't want to see the area turned into a town and is urging those against incorporation to write in the cartoon duck as a symbol of their opposition.

"We can go vote for Donald Duck and tell the government to stick it," Wilson said. "There is no benefit for the majority of people and we'll have to pay a massive tax. Why do we want another layer of government?"

Radewicz said those who opposed incorporation had an opportunity to run their own candidate for mayor. He called the write in campaign a "mockery" of the election process.

"I think people that propose to make light of a right people around the world are dying for are a great injustice to the system we use here to preserve freedom," Radewicz said.

But before Radewicz or Donald Duck can take office, Castle Hayne voters will first need to decide if they want to be a town.

More than 1,800 registered voters are eligible to vote on incorporation Nov. 8 and elect the town government. The town government election won't matter if incorporation fails.