@Appstate: More cronyism! More ethical lapses!
Okay.  So, deep within the mountain wonderland of Watauga County, we've got quite a bit of Raleigh-like antics in motion.  


We've learned about the upswing in violent crime on the Appalachian State University campus.  We've learned about university-blessed campaigns against white males and Trump supporters.  We've learned about draconian on-campus speech codes that are likely going to land the university — and US, who pay the bills there —  in court. 
We've already learned that an Appalachian State University official has worked a sweetheart for-profit deal between the university and a private company he also plays a leading role in.  We've also learned that the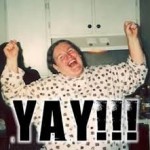 university's auditing operation — charged with keeping an eye on the administration's fiscal activities — is overseen by the brother of a vice-chancellor. 
But, folks, we're still not done.  Randy Edwards, whose brother is a senior official in the university's auditing operation, is interim vice chancellor for advancement.  He'd very much like to have the interim part removed from his title.  The problem?  His professional background, from what we're told, is a little lean when it comes to advancement.  Also, the university is required to conduct a job search for the position.  At this site, we understand furious lobbying is underway on campus to suspend the rules and forego a job search for the advancement position — to make it much easier to just remove the word "interim"  and give the position to Edwards.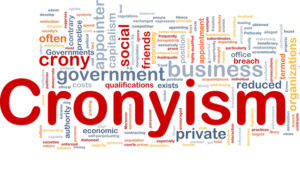 We also understand an effort is underway by university leaders to hire Edwards's wife's cousin — an experienced veteran in advancement / development / fundraising — on as a consultant to beef up an Edwards-led Office of Advancement. 
Also, in the chancellor's office — we have  Hank Foreman, Acting Chief of Staff and Senior Associate Vice Chancellor for Arts Engagement and Special Assistant to the Chancellor for Strategic Initiatives.   A senior associate vice-chancellor for Arts Engagement?  (Holy crap, what a waste of money!)
Foreman was elevated to the acting chief of staff position in December 2016.  Prior to that, he was director and curator of the on-campus Turchin Center for Visual Arts.   Board of Trustees chairman Alice Roess donated a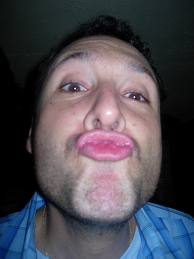 painting to the Turchin Center.  There, the painting would be appraised and put on display.  It is displayed for a certain period of time before Roess would get a tax break for the painting.
As the former director of the Turchin Center, and now the Senior Associate Vice Chancellor for Arts Engagement, Foreman would likely have a lot of say on the appraisal of the Roess painting that would eventually lead to a tax break for Roess.   As chairman of the university's board of trustees, Roess would likely have a lot of say as to whether the word acting gets removed from Foreman's chief of staff title, and if he can hold on to any of those other fancy titles.   What do you want to bet that painting gets one hell of a sweet appraisal?