A COVID "relief" $$$$ problem for ol' Roy's gal pal on the bench?
Allison Riggs is on a meteoric rise through our state's leftist political circles.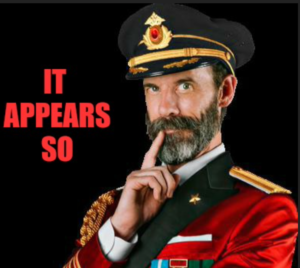 She's been co-executive director of an abomination called The Southern Coalition for Social Justice, which has harassed and terrorized capitalists and other freedom-loving people across the Tar Heel State (and points southward) for years and years.
In January 2023, Riggs was appointed by Governor Doofus to the state Court of Appeals.  Today, he announced her appointment to the state Supreme Court. 
Riggs was with SCSJ from September 2014 to January 2023.  From August 2019 to December 2022 she served as the organization's "chief counsel for voting rights" and "co-executive director for programs."  Given those titles, it would be safe to assume she had a considerable amount of influence within the SCSJ.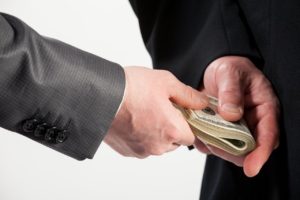 We — and others – have done some reporting about various politically-connected folks in North Carolina applying for and being awarded Paycheck Protection (PPP) Loans from the US Small Business Association during the COVID pandemic lockdown.  The PPP loans were meant to aid small businesses at risk of losing employees and / or significant chunks of business because of the COVID lockdowns.
SBA rules indicated that, in order to be eligible for the loans, your organization had to, among other things: (1) demonstrate a 25 percent or greater drop in total revenue and (2) show that less than 50 percent of your business was political.
As you can see, Riggs's organization was awarded a PPP loan worth $257,088 in April 2020 — while Riggs was a senior figure in the operation.   You can also see that the "loan" was forgiven as of August 23, 2021 — which technically makes it all a GRANT.  
So, let's see how Riggs's group matched up to the SBA's requirements for applying for and receiving PPP loans.
The above is IRS form 990 submitted by the Southern Coalition for Social Justice for the year 2020 — when the PPP loan was approved.  
Browse to Line 12 of the above form and you will see SCSJ reported their 2019 Total Revenue at $6,645,336.  They reported their 2020 Total Revenue at $8,888,698.
That's hardly a decrease. In fact, if my math is right, THAT is a 34 percent increase in revenue.  If the numbers shown on Form 990 were reported on SCSJ's application for the PPP loan, they should have been DENIED.  Do the numbers on the group's PPP loan application MATCH those on Form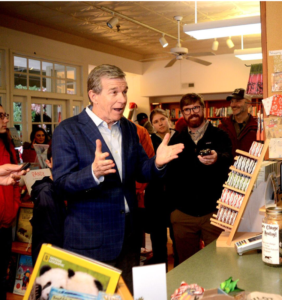 990?  If not, WHY?
You can check publicly-available resources like THIS to see that federal authorities are aggressively cracking down on people and organizations who played fast and loose with their applications for COVID "relief" cash from the SBA.
Don't get me wrong.  We're not convicting Riggs of wrongdoing.  Granted, she was in charge when all of this went down at her workplace.
But we do believe that she and her former employer, The Southern Coalition for Social Justice, owe the public an explanation.  We certainly don't need to have a state Supreme Court justice — or a sitting Appeals Court judge, for that matter — under scrutiny by federal authorities, now DO we?