If you think there is turmoil among Eastern NC Republicans, check out what's happening in Mecklenburg County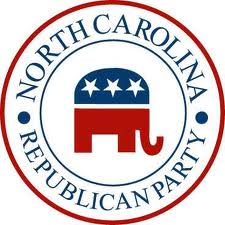 I recently had an eye-opening conversation with an activist who is arguably a mover-and-shaker / household name in Charlotte area Republican politics.  This person has been following the drama in the state House District 6 runoff between Mattie Lawson and Arthur Williams.
My Charlotte source tells me they have seen signs of meddling and other monkey-business in Mecklenburg primaries and runoffs:
"Besides having to endure a disgusting 9th congressional District race, we in Mecklenburg watched as two of  Thom Tillis's "puppets" won  second
primaries for legislative seats —  beating true conservatives. The races were ugly, with lots of money spent and  a lot of lies told about the conservative candidates — both of whom are
good, honorable men. "
The puppets my source refers to are apparently Jeff Tarte, the GOP nominee for Senate District 41, and Charles Jeter, GOP nominee for House district 92.  My source says Tillis has been openly and publicly taking sides and endorsing in a number of  internal party races in the area.
A remaining issue causing a real rift between conservative and establishment Republicans in Mecklenburg County is the proposed  $452 million Red Line commuter train system.  Conservatives see the train project as an expensive boondoggle trying to address a need that could be handled in a much cheaper manner by BUSES.  Even the federal government has balked at supporting the project.  Pat McCrory has campaigned publicly in favor of the Red Line project as late as August 2011.
My Mecklenburg source offers this dire prediction:
"This party is splintered.  The establishment has campaigned hard against conservatives and Tea Partiers.  When the smoke clears, they preach this line about unity — everybody coming together. After all they've done in the primaries,  I don't see it happening."
Clearly, there is a campaign out there by the Republican Ruling Class to inoculate itself from The Tea Party.  They are openly trying to wipe out potential boat-rockers and "troublemakers."
HERE is an interesting 2008 piece in The John Locke Foundation's "Meck Deck" blog about how McCrory's troubles with conservatives in Mecklenburg County cost him in the 2008 governor's race:
There's a brewing confusion that a huge Obama-inspired Democratic turnout sank Pat McCrory and local GOP candidates in Mecklenburg County Nov. 4. This is advanced despite the fact that county turnout underperformed the rest of the state, 65 percent to 69 percent.

"I knew all along the problem is numbers. We are outnumbered by Democrats and it shows there," defeated Republican county commissioner Dan Ramirez told The Charlotte Observer. Similarly, McCrory campaign aide Richard Hudson tried to cite "a Chicago-style turnout machine" as the reason for McCrory's Election Day dud in the Queen City.

Sorry, but the numbers do not support this electoral fatalism on the part of a wounded, confused Republican Party. To understand why Democrat Bev Perdue carried a county every election prognosticator assumed would go for Charlotte's mayor you need to drill down to the precinct level. There you find Perdue's 385-vote victory margin, along with some uncomfortable answers for GOP strategists.

First, note that Democrat Larry Kissell crushed GOP Rep. Robin Hayes in Mecklenburg County precincts. Kissell tripled Hayes' votes in the district's 29 county precincts. Overall, fully 20 percent of Kissell's votes came from the sliver of Mecklenburg that Hayes represented. Perdue carried 26 of those precincts as well, several by overwhelming margins, with turnout at 70 percent or higher. Indeed, a huge swath of East Charlotte extending out to Cabarrus County abandoned their mayor in droves.

The area has shifted gradually toward a less white, lower income mix in recent years. But demographics do not explain everything. Higher Democratic turnout in Democratic precincts is only part of the story. The rest of the story? Local Republicans simply did not turn out to elect McCrory governor.

Not only did Perdue carry a few precincts in the southern burbs — Pineville Elementary and Sharon Lakes, for example — many area precincts that favored McCrory did so with underwhelming turnout, some as much as 13 percent lower than the rest of the county. For example, precincts 87 and 88 in Pineville gave McCrory 60 percent of their votes, but turned out only 55 percent and 52 percent of their voters to do so.

An even more striking story unfolded in what should have been die-hard McCrory country along the Union County and South Carolina borders. In fact, all of Union County turned out at a higher rate than did Mecklenburg, with Union coming in at 71 percent turnout. And several heavily GOP Union precincts did significantly better than that, such as Fairview Elementary (77 percent) and Sandy Ridge Elementary (82 percent). Both precincts sit across the county line from Mecklenburg precincts that failed to hit even the statewide average.

Providence Country Club, for example, went 76 percent for McCrory on only 64 percent turnout. At Providence High School, McCrory ran 17 points ahead of John McCain with 67 percent of the vote — and with a staggeringly low turnout of 52 percent. Numbers tell a similar tale at Mt. Harmony Baptist further east and in the far corner of the county at Blair Road United Methodist, which went 76 percent for McCrory with just 63 percent turnout. Closer in Myers Park Elementary went 78 percent for McCrory — also on 63 percent turnout.

Had these precincts turned out for McCrory at even the statewide average, let alone approached the turnout in demographically similar Union precincts, the mayor clearly would have carried his home county. Handily. Mecklenburg County Republicans should not delude themselves. They were not run over by an Obama machine. They simply failed to get their own voters to the polls.

Here's one more nugget to tease out. McCrory carried Davidson Town Hall with 53 percent of the vote on 59 percent turnout. Other precinct winners Election Night included Democratic county commission at-large candidate Jennifer Roberts, Kay Hagan, Barack Obama, Walter Dalton, and every single Democrat on the ballot. At Park Road Elementary, Obama, Hagan, and Roberts all won — as did McCrory. Similar deal at Covenant Presbyterian Church, deep in the heart of liberal Dilworth.

In short, McCrory got the local moderate and even liberal voters his campaign was careful not to offend. At the same time, he failed to give local conservatives he had clashed with over the years any reason to support him. 

There are two lessons here. When you go to battle, always protect your base. And a political party has to stand for something if it expects people to stand for it.
So, in light of what we've seen during the primaries and runoffs, how should conservatives and Tea Partiers proceed?  Should we simply hang our heads, be good soldiers, and fall in line?  
A lot of the more controversial races DO have libertarian candidates in the November general election.  Casting your vote that way ensures that you are endorsing someone in favor of limited government.  If that tactic forces a controversial Republican to win election with a less-than-convincing margin, you can bet you'll have that candidate's attention the next go-around.
Another option is to take the John Galt route.  Simply drop out.  Don't donate to or work for the candidate in question.  On election day, go vote — but leave the troubling race in question BLANK on the ballot.   Your votes in other races will still count.
The future of our state and our country are too important to simply hang our heads and tolerate Democrat-Lite Republicans.  Accepting Democrat-Lite is simply letting a new set of money-changers into the temple. 
Changing from D to R is not the answer.  The answer is changing from a big-government, big-spending, authoritarian mentality to a small government,  free-market mindset.