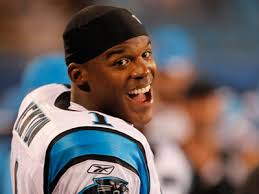 "Act like you've been there before.  And that you'll be back, like the Terminator."
That was some awesome advice from my football coach back in the day.  At that time, my contemporaries and I were highly impressed with players like Howie Long and Mark Gastineau — NFL sack specialists who were famous for various celebrations and acts of gloating after decimating a quarterback or running back in the backfield.  Some of us tried to emulate those guys, and coach called us on it — offering the above advice.  I followed it the rest of my football career, and continue to do so in my adult life.
Part of me wishes Cam Newton would heed my coach's advice.  Trash-talking and taunting in sports has always bothered me.  I believe you let your talent do the talking.
With Cam Newton, I believe he thinks there IS an "i" in the word team.  Apparently, Cam and his dad were shaking down various college teams for cash.  For much of Cam's career in Charlotte, you notice him standing off to the side on the sidelines, away from his teammates, with a towel on his head. Other teams's quarterbacks — such as Tom Brady, for instance — are regularly seen rallying the troops and cheering on the defense. Playing the field general role even when the team is on defense.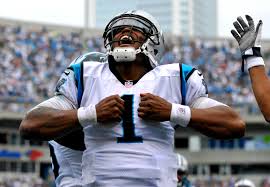 I am one of the folks who has become more than a little perturbed at Cam's shucking and jiving and dancing routines.  Newton is apparently dismissing folks like me as "scared" of black quarterbacks.  That, to put it mildly, is ridiculous. 
I've played on a team with a black starting quarterback.  I — and many other Panthers fans — cheered and booed Rodney Peete at about the same rate we did Kerry Collins, Jake Delhomme and other white Panthers quarterbacks.  I — and many other Tar Heel football fans — have cheered quarterbacks like Ronald Curry, Oscar Davenport, and Marquise Williams in-person at Kenan Stadium and on TV.  I remember cheering Doug Williams as he led the Washington Redskins to glory in the late 80s.
I know, in the age of Obama, it's acceptable to play the race card when explaining failures or defending yourself from criticism.  But, in this case, that dog really, really, really won't hunt.
I did my undergrad work in DC.  At the time, there was a public hubbub about black men having a much harder time hailing a cab than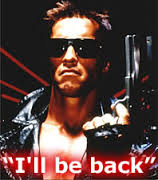 white men do. A friend of mine, who happens to be black, and I decided to experiment.  He put on his best homey gear (untucked T shirt, baggy jeans, sneakers, and bling) and tried to get a cab.  No surpriise — he had a hard time getting a cabbie to stop for him.   I tried down the block from him — clean, shaved, and in a business suit.  Cabbies were fighting over me. 
The next day we reversed roles. My friend stood out on the corner in a suit and tie.  I was a few blocks up — unshaven, in a rough t-shirt and jeans.  He had no problem getting a cab.  I had loads.
Guess what we learned?  How you present yourself matter more than your race or gender or any other grouping the libs like to tar people with. 
You can dance, play Superman, and shuck and jive your heart out.  But the great ones really let their talents do the talking.  I don't recall trash-talking and dancing from Kareem Abdul Jabbar or Wilt Chamberlain or James Worthy or Moses Malone or Julius Erving.  Or Jim Brown or Walter Payton.  Or Hank Aaron.
Somebody put a book out —  trashing pop musicians who bombard their audience with their wacky political views  — called "Shut up and Sing."  My advice to Cam?  Shut up and play ball. Let your talent talk for you.  You've got lots of it.