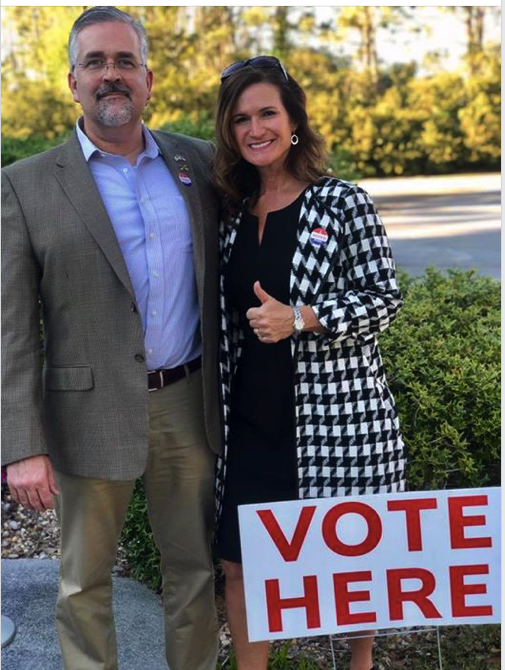 And NO it is not named The Club For Growth.  Our sources tell us that an independent expenditure (an "IE" in political weenie talk)  called "Awake Carolina" has purchased $60,000 in broadcast advertising time to benefit GOP candidate Celeste Cairns.
It looks like they've ponied up  a lot more than  that behind the scenes.  
Cairns has recently been thrust into the spotlight in the Third Congressional District GOP field thanks to an endorsement by the DC-based Club For Growth.
According to documents filed with the FEC, Cairns appears to be working with Massachusetts-based RedCurve, headed by Bradley Crate — best known as the CFO of "Romney for President" in 2012,  the Trump campaign treasurer in 2016, and the coordinator of Trump-RNC fundraising efforts for 2020. 
Election day in The Third is on  April 30.  Early voting is already underway.