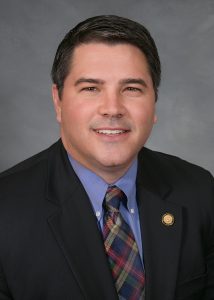 Some eyebrows got raised with the appointment of senator Andrew Brock (R-Davie) to the Board of Review at the Employment Security Commission.   (The job comes with a six-figure salary.)
The spin was put out there that the legislative Republicans made the appointment because Gov. Roy Cooper was too slow on the trigger to make the appointment.  The real story, we're told by multiple sources, is that Brock was caught up in a double-bunking conundrum thanks to redistricting.  The Senate, as we told you earlier, has already been working away at addressing concerns raised by the courts.
To avoid a messy Republican-on-Republican scenario, we're told, Brock is stepping aside and being rewarded with quite a political plum.